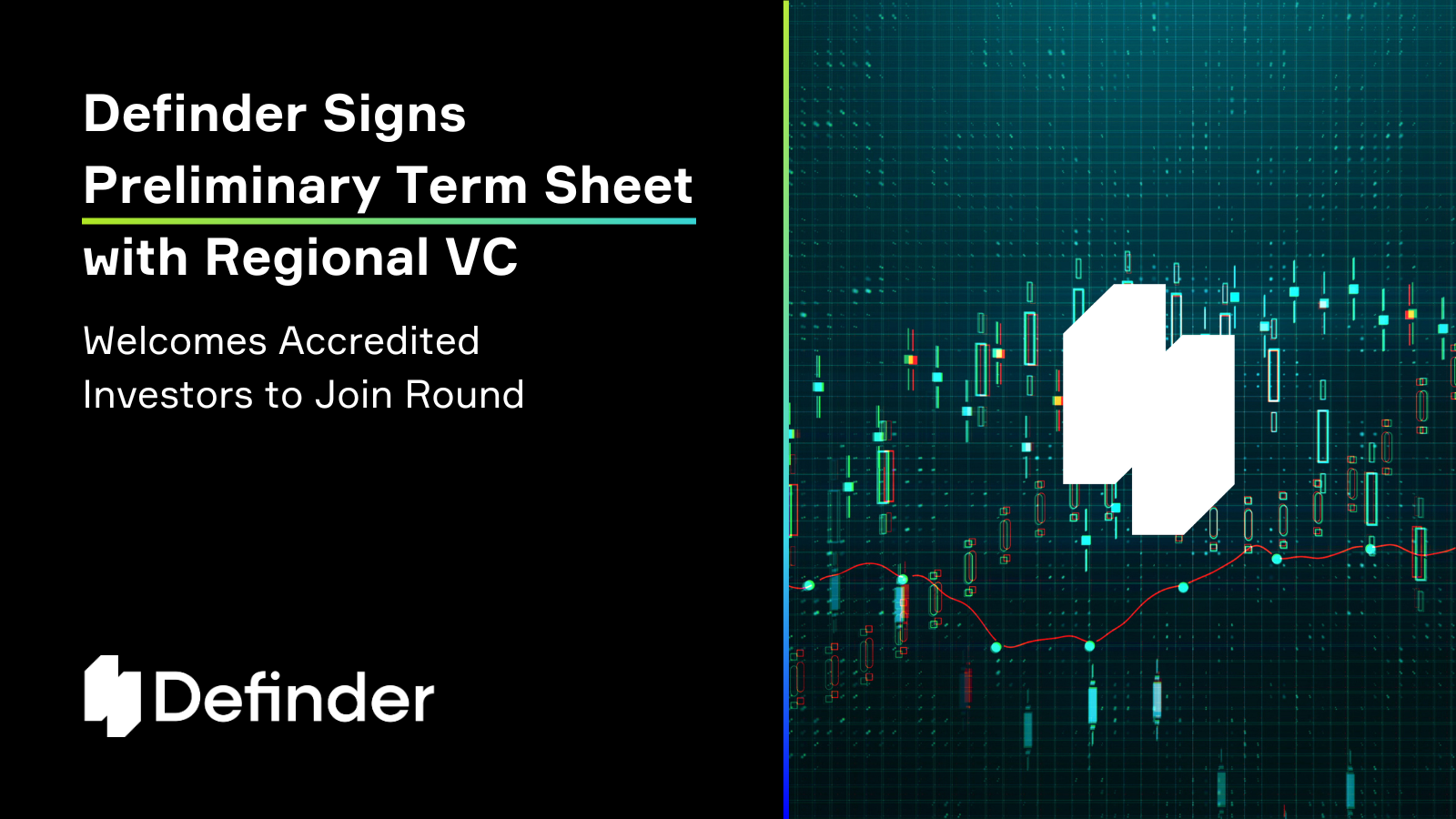 Definder Signs Preliminary Term Sheet with Renowned Regional Venture Capital Investor, Invites Accredited Investors to Join Round
Definder, the innovative investment platform leveraging blockchain technology, is pleased to announce that a preliminary term sheet has been signed with a renowned regional venture capital investor. The term sheet outlines the terms and conditions of the investment round, which is subject to successful due diligence and additional accredited investors joining the round.
The due diligence process will begin soon to ensure that all parties involved have a clear understanding of the investment and its potential risks and benefits. Information about the investment is confidential and will only be shared with qualified accredited investors who have completed the necessary KYC and NDA requirements.
"We are excited to have the support of such a well-respected regional venture capital investor," said Alex Bart, CEO of Definder. "This investment will provide us with the resources needed to continue to innovate and expand our investment offerings. We look forward to working with this investor and other accredited investors who are interested in joining this round."
Definder's investment platform utilizes blockchain technology to create a secure and transparent investment environment for a variety of asset classes, including real estate, stocks, and cryptocurrencies. The platform reduces the risk of fraud and eliminates the need for intermediaries, providing investors with a seamless and secure investment experience.
"We are confident in the potential of Definder's investment platform and are excited to be part of their growth journey," said the regional venture capital investor. "We believe that the combination of their innovative use of blockchain technology and our experience in the venture capital industry will be a winning formula."
Qualified accredited investors who are interested in joining the round can contact Definder via support@definder.global for more information. The company looks forward to working with all interested parties to make this investment round a success.