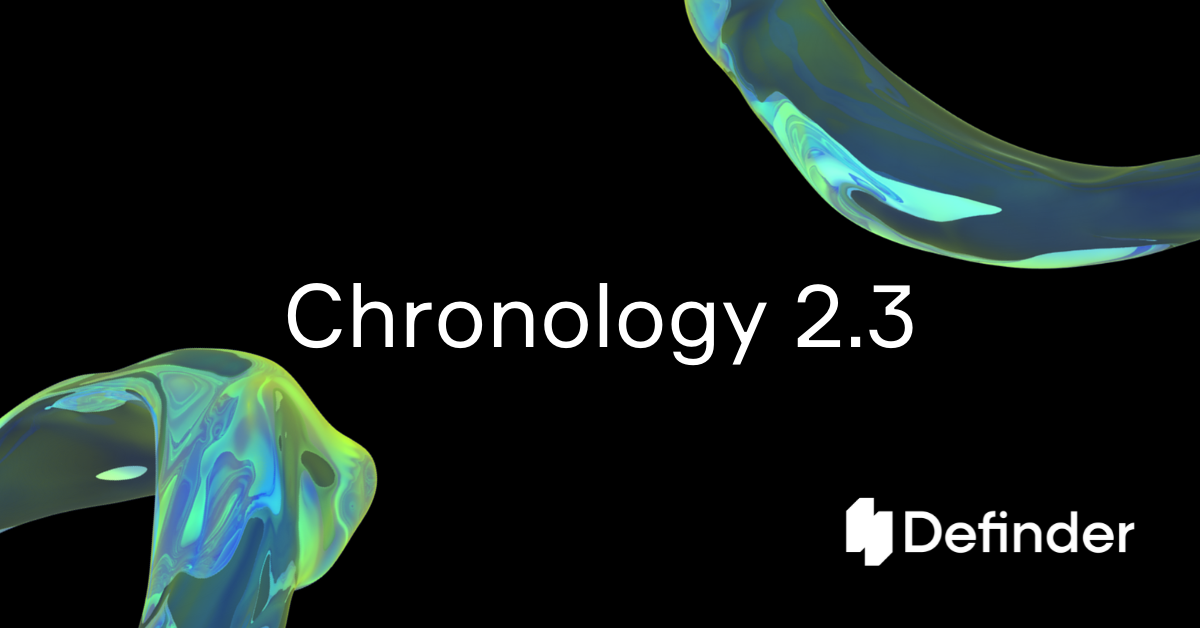 Definder/Smartlands Chronology 2.3
We were silent for a long time, but now we are glad to announce that everything is fine with us. Sometimes it's worth looking back to make the right step forward. Let's remember how our company started to pave the way for its renewed future.
Smartlands startup was founded in 2017 by a group of investors from several European countries specializing in investment activities, development, construction, and agribusiness.
Against the background of the rapid blockchain area development since 2017, we decided to create our blockchain platform to simplify the investment process, remove the time and distance factor and democratize the investment process.
Smartlands signed an agreement with the licensee to carry out licensed investment activities in the UK and the European Union in 2018. The test version of the platform was successfully launched in Q1 2018. Later this year the company was restructured as an international business, the corresponding business strategy was created and launched.
In Q1 2019 Smartlands' core team began its work. We established headquarters in London (UK) and a development office in Vilnius (Lithuania). In May our first use case, the purpose-built student accommodation complex in Nottingham (UK) was introduced. It became the first property tokenized in the UK ever. This regulated financial tool became a unique opportunity for retail investors.
We launched the Smartlands platform and conducted our first STO campaign in 2019. During the crowdfunding campaign for the project, we attracted funds from private investors. It has become difficult to call us a startup from this moment.
In June Forbes magazine mentioned Smartlands in its editorial on security tokens. Venture Beat media has also mentioned us as a unique crowdfunding investment platform. Later Yahoo Finance mentioned Smartlands in its editorial on real economy tokenizing.
Despite all our successes, in the fall of 2019, British laws restricted some types of investment activities related to cryptocurrency turnover. These restrictions affected our company, so we had to urgently look for other ways to evolve and crypto-friendly locations to attract investments. In this regard, we have signed several cooperation memorandums with leading law CMS companies in the real estate field, such as Colliers, etc.
During 2020-2021, taking into account the low cost of real estate and high profitability of development projects in Ukraine, we have concluded agreements on attracting investments through the Smartlands platform in such projects as DIM, Saga Development, UPD, etc.
Understanding the expectations of our users from around the world related to real asset tokenization, in 2021 we chose the most financially reliable and crypto-friendly jurisdiction in Liechtenstein to open a tokenized property fund in Ukraine. Our partners were lawyers who were directly involved in the development of the 'On Virtual Assets' Ukrainian law.
Later, Smartlands joined the International Chamber of Commerce (ICC) and some company team members, in particular, Inna Storozhenko, Volodymyr Vorobiov, Danylo Movchan, passed the Securities Commission exam to obtain a license as a trading financial tools specialist.
Realizing the inevitability of our success in the fall of 2021, we decided to expand our capabilities and divide investment directions by industry. Smartlands has become a property investment destination. After the rebranding, the project was named Definder. The essence of which reveals several meanings – Defi (one of the cryptocurrency industry areas) founder (founder of the business), forming together an anagram of the word defender (defender of assets).
We recognize our mistake that for two years we concentrated most of our attention on the growth of the Ukrainian market. Taking into account the current situation in Ukraine, we needed a pause to rethink and plan further movements. As you know we started in 2017 and are not going to curtail the business. We continue previously started processes still:
registration of a company in Liechtenstein and adaptation of our platform to existing business practices in the European Union,
geography diversification for our end product with a focus on Central/South East Asia and the Middle East,
growth through partnerships,
technological improvement of the platform,
internal reorganization of the company structure.
Along with these challenges, we create a modern light version of the crowd crypto platform, all participants of which could invest in stablecoins without passing complex registry stages related to the restrictions of the traditional financial system. We see that pure tokenization investment tools can't profit for retail investors. We also understand we have to go after leading platforms used by millions, so the updated Definder platform will use the Binance Smart Chain blockchain, which will be announced accordingly. The process of migration to the new blockchain will be soft and comfortable for all platform participants.
We're convinced that a simple and less bureaucratized investment process makes investments more accessible. After lengthy consulting with top blockchain industry lawyers, we present the modern investing tool.
The updated Definder platform offers DeFi-tools, in particular, staking and access to liquidity pools with guaranteed income and risk diversification via hedging. We understand  some of these changes are revolutionary, and our community isn't ready enough for such updates. But considering digital economy progress, we understand this is the only way forward. Definder is still the place for meeting investors and businesses.
Our key goal is to create a comfortable area for investing from any location.