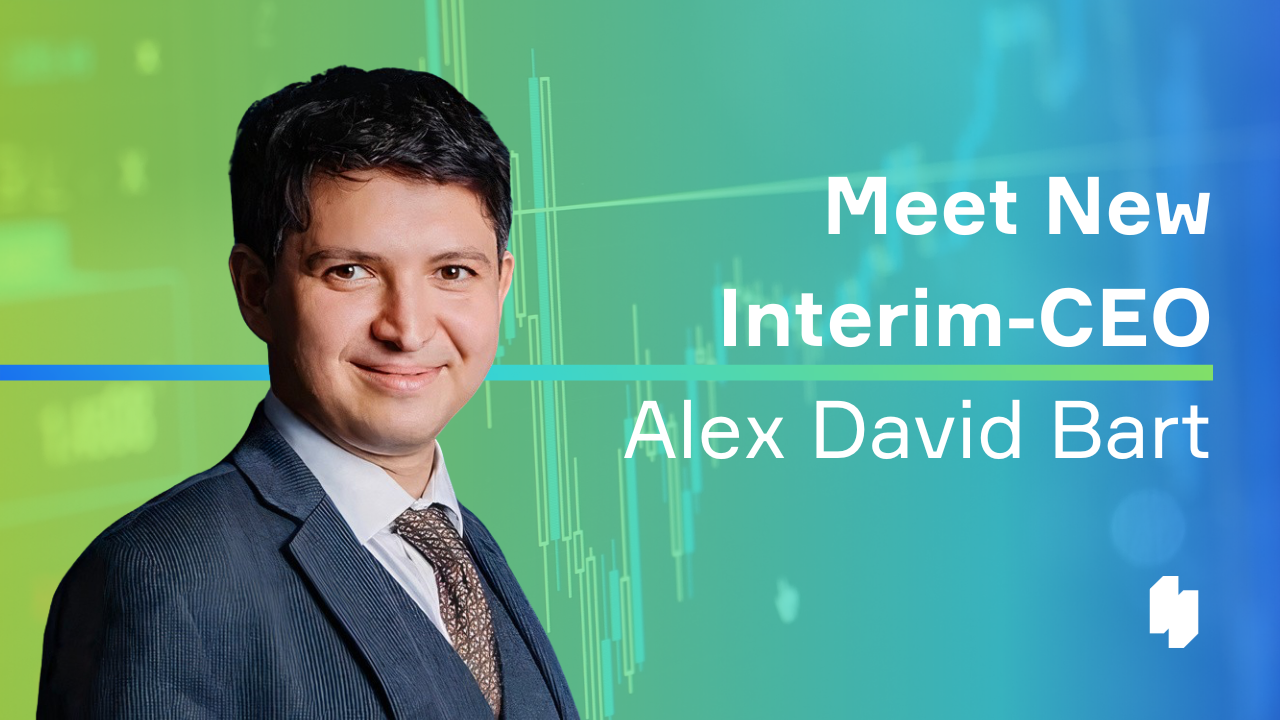 Definder Welcomes Alex Bart as Interim-CEO to Lead Next Phase of Growth
DF Platform is pleased to announce the appointment of Alex Bart as the new Interim-CEO of Definder. Mr. Bart brings a wealth of experience in the investment banking industry, having worked in New York and Kyiv for over a decade. He is a graduate of New York University, Stern School of Business, with a dual major in Finance and International Business. Mr. Bart has an impressive background in investment banking, having worked at BNP Paribas and Deutsche Bank on Wall Street in New York City.
At Definder, Mr. Bart will be responsible for leading the team and driving the growth of the platform. He will serve as a team builder and Interim-CEO for Definder, bringing his deep understanding of the financial markets and a proven track record of creating successful ventures all over the world.
"Definder has enormous potential, and I am thrilled to be a part of this dynamic team," said Mr. Bart. "I look forward to working with the team to continue building the platform and driving growth. We have exciting plans for the future, and I am confident that we will achieve great things together!"
Mr. Bart is no stranger to the DF Platform community, having previously served as an advisor to Smartlands. He is familiar with the platform's capabilities and is excited to work on its further development.
After working successfully with Ilia Obraztcov and Martin Birch behind the scenes during Smartlands (SLT times), Alex had to flee Ukraine by bus across the polish boarder the night bombs started falling Feb 24th 2022. Alex eventually relocated his family to Antwerp, Belgium as refugees after having to get his wife and child out of the conflict zone. The remaining period was spent working as a volunteer for Saint Andrew Charity Foundation, providing Humanitarian Aid and Charity to Orphans and Disabled Children in Ukraine.
"We are excited to have Alex on board as the Interim-CEO of Definder," said Definder team. "His experience and expertise in the investment banking industry will be invaluable in driving the growth of the platform. This is only the beginning of our new team presentation, so stay tuned for more updates. We are confident that with Alex's leadership, we will take Definder to new heights."
DF Platform is a decentralized crowdfunding platform built on the Binance Smart Chain (BSC) network. It allows project creators to easily launch their projects and raise funds from a global community of investors. With its user-friendly interface and secure smart contract technology, DF Platform is the go-to platform for those seeking to launch their innovative ideas and raise capital in a decentralized and trustless way. As the new Interim-CEO, Mr. Bart will play a crucial role in shaping the platform's future direction and growth.
Definder looks forward to the upcoming AMA with Mr. Bart and the announcement of a new strategy for the development of Definder and the DF Platform. Stay updated for more exciting news and developments!