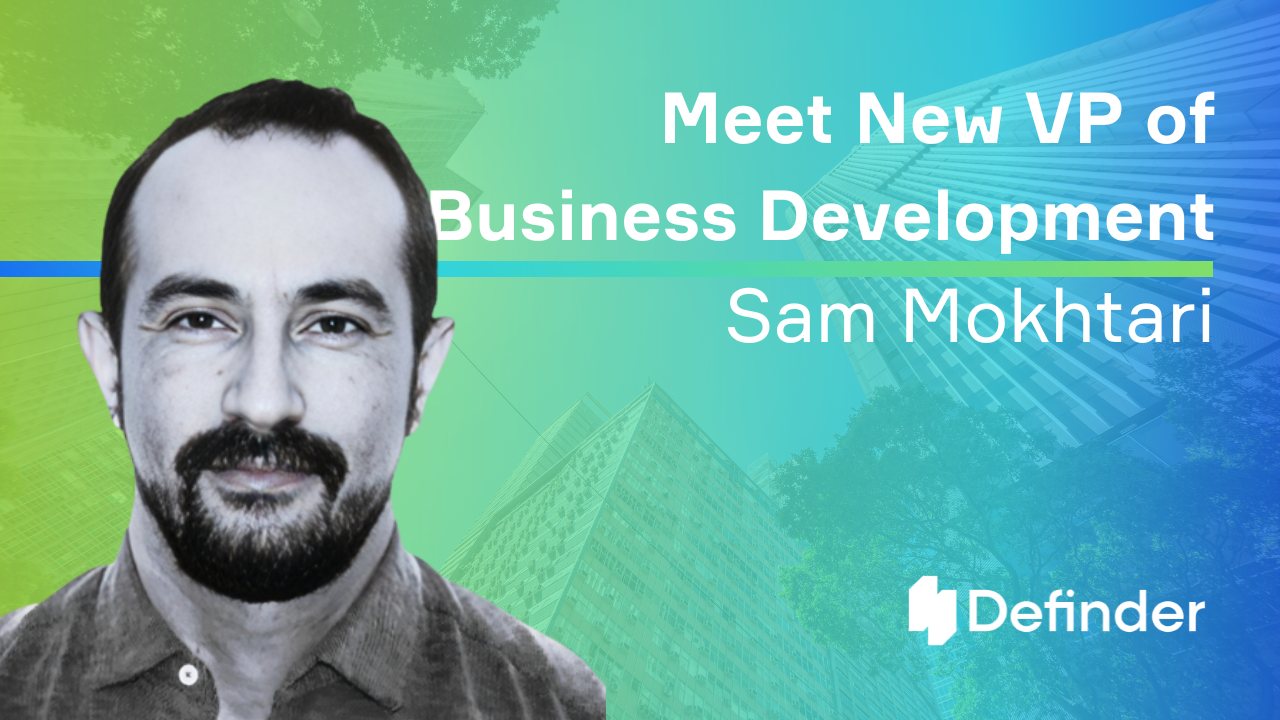 Definder Welcomes Sam Mokhtari as VP of Global Business Development
Definder is thrilled to welcome Sam Mokhtari as the newest addition to our executive team, serving as the Vice President of Global Business Development. With over 20 years of international experience in sales and marketing, project management, bid management, and delivery, Mokhtari is a valuable asset to the Definder team.
In his new role, Mokhtari will be responsible for leading our business development efforts, forging relationships with key decision-makers, and working closely with CEO Alex Bart to drive growth and expand Definder's reach in the global crypto market.
"Sam is a proven business executive with a track record of building relationships, cultivating partnerships, retaining top accounts, and growing profit channels," said Alex Bart, CEO of Definder. "His visionary, strategic, and tactical expertise will be invaluable as we continue to develop and enhance our product solutions for businesses worldwide."
Mokhtari's experience in self-service software, process optimization and enhancement, complex project management, and team coordination make him a natural fit for Definder's culture of innovation and collaboration. With his client-first mindset and focus on creating value for businesses, we are confident that he will help us to achieve our goals of continued growth and success.
"I am excited to join Definder and work closely with the leadership team to drive business development efforts and explore new growth opportunities," said Sam Mokhtari, VP of Global Business Development at Definder. "My goal is to bring new partnerships, networking and lots opportunities which improve Definder, while maintaining a strong focus on client satisfaction and value creation."
We want to extend a warm welcome to Sam Mokhtari and are excited to see the valuable contributions he will bring to Definder as we continue to push the boundaries of what is possible in crypto space. Stay tuned as we prepare more exciting news for you!