Smartlands CEO Arnoldas Nauseda Meets IBM's VP of Blockchain Jesse Lund to Discuss Collaboration
Singapore, March 20, 2019  ‒ Being one of the largest fintech gatherings in the space, Money20/20 Asia is often used as a podium for exciting announcements. This year IBM had a big one and sent here its VP of blockchain Jesse Lund to formally present to the packed venue and the rest of the world IBM's brand new Stellar-based cross-border payment solution aptly dubbed World Wire.
The next day, Jesse and Arnoldas Nauseda proceeded to the pre-planned meeting to discuss Smartlands' business model, our latest achievements in completing our legal framework (Smartlands is now fully FCA-regulated) and a role IBM's blockchain department could play in the Smartlands Platform development. Given that over the last two years IBM became heavily involved with Stellar, which is also the basis for the Smartlands Platform proprietary technological solution, it was expected that the two executives would hit it right off.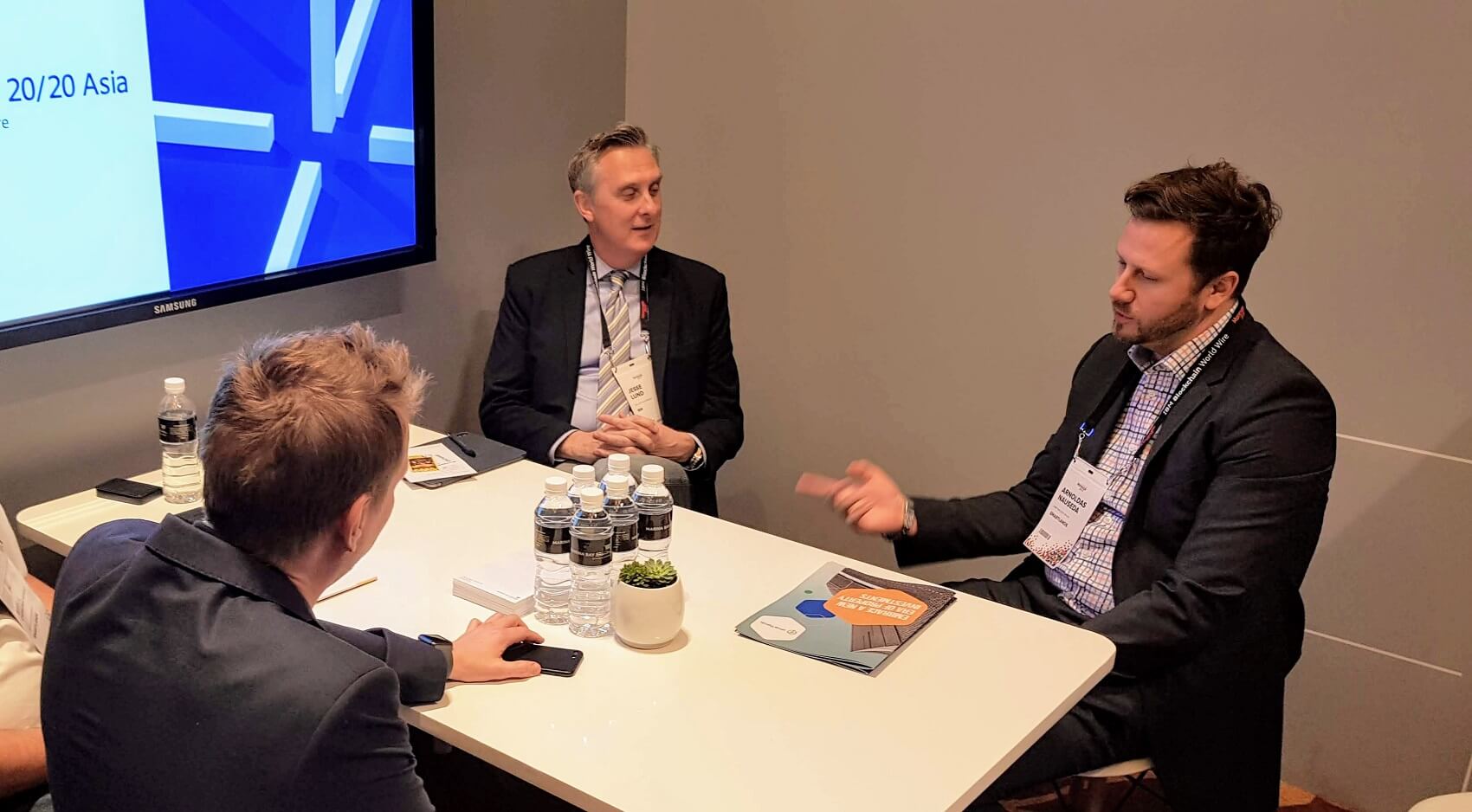 After a broad information exchange, Jesse Lund committed to helping Smartlands with networking the company's investment goals through the IBM contact base, particularly naming a Columbia University-based startup accelerator specializing in asset tokenization along with several other highly promising solutions.
Also, Arnoldas Nauseda and Jesse Lund have agreed to collaborate on the search for the right assets and asset management companies for Smartlands. "In the context of our debut STO, this is a task of the utmost importance," says Arnoldas Nauseda. "We launched the private campaign for the purpose-built student accommodation in Nottingham at the Money 2020 event, public sale begins in May, and we plan to unveil six more investment projects in 2019. It is crucial for us to build the right portfolio and the right dynamic so that potential investors see all indications of business moving in the right direction. With the support of giant like IBM onboard, the perspective looks very exciting!"