Smartlands Reviews SLT Reserve Requirements Following Business Model Changes
Smartlands business model is currently undergoing a transformational phase, during which we intend to reevaluate some of our priorities and map out a new direction for the company. In light of this development, we feel the need to make some changes to the current SLT economics.
Our key goal to create a community-driven platform for investing in digital securities remains untarnished. However, with the new focus on high-net-worth investors we have to rethink the function of the SLT holding requirement mechanism. As it was initially designed, the function of the SLT holding requirement is essential for the Smartlands Platform because, pure and simple, as a fee reserve it guarantees all payments. This certainty begets predictability of the Smartlands Platform's cash flows, which, in turn, means sustainability of growth. 
As you know, there are three levels of the SLT holding requirement on the Platform, and users are required to preserve their balance at a certain level (1%).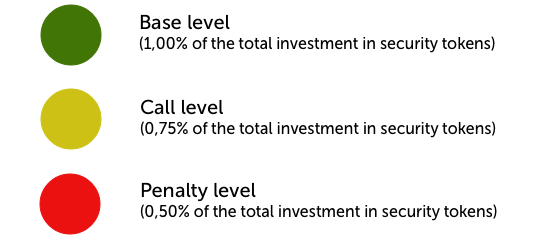 Having shifted our focus to servicing high-net-worth investors who are used to low or no fees, we have revised our revenue model and decided to charge a slightly higher fees to asset owners, lifting all fee requirements for investors. With no fees paid by investors, it doesn't make any sense to enforce the SLT holding requirement. Still, we make our best to stay consistent, therefore, the Smartlands Platform Foundation will create a dedicated account for holding SLT in an amount equal to 1% of the total value of all security tokens issued on Smartlands guaranteeing that the same amount of SLT (which otherwise would have been held as a required fee reserve) is effectively removed from the total supply. 
If the market conditions indicate that the reintroduction of the fee reserve requirement is possible without a major impact on the success of the Smartlands Platform, we will seek to reinstate the rule in the same or amended form.
Another reason that may affect the fee reserve rule is our plan to move Smartlands to its own blockchain. When that happens, SLTs that are currently based on Stellar will be swapped for new SLTs – a native currency of the new blockchain for the Smartlands Platform. Given the significance of the changes, the role of SLT on the Platform will be reviewed, and comprehensive changes are likely to be made.