Smartlands STO Generates Huge Interest at Money20/20 Asia
One doesn't just visit Money20/20 Asia or participate in it. Think of it this way: if Bilderberg club shapes global economic policy for the year and Davos presents that policy to the world, then Money 20/20 is one of the leading workshops that cradle those responsible for its direct implementation. So, it's much more than just another expo with a bunch of excs chasing the same dime. No, sir! For three days, some of the most in-demand speakers in the FinTech space engaged the community in a series of debates, discussions, and panels with the goal of forging an intellectual, technological, and practical roadmap for the next year of planetary development, and Smartlands was right in the thick of it.
Perhaps, due to its nature as a global financial forum, Money20/20 Asia does not follow a particular theme; it's more like a podium for a broad range of trend-setting discussions on topics varying from a single success story to universal technology solutions out to shift the entire financial markets paradigm. We're talking, of course, about blockchain technology.
We've heard many predictions for blockchain tech itself and blockchain-based enterprise in 2019-2020 and the use cases we saw unequivocally testify to a forthcoming mass adoption of various blockchain applications throughout the financial industry. Specifically, Smartlands and its investors will greatly benefit from the series of meetings we held with high-level executives at Hanwha – one of the largest business conglomerates in South Korea, who have expressed a strong interest in the securities offering on Smartlands.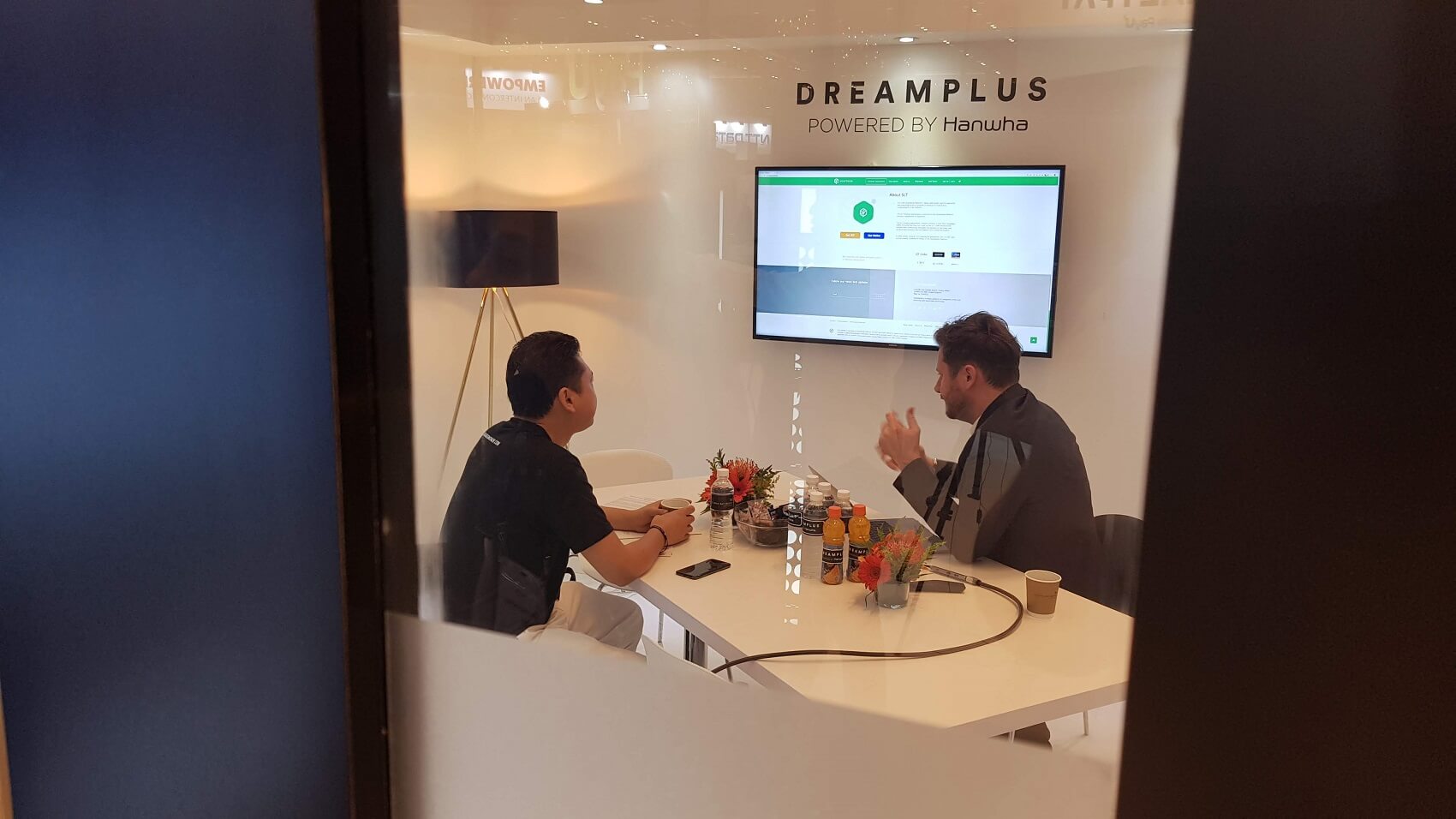 "The interest from some of the Hanwha subsidiary asset management companies is an important gateway for investors from Asia who are eager to pioneer asset tokenization in this region. Many of them have already approached Smartlands expressing a strong desire to participate in our offering. It's exhilarating from the standpoint of perfecting our technological framework. We want to continually offer new experiences and improved solutions to asset owners and investors around the world," says Smartlands CEO, Arnoldas Nauseda.
The meeting with Dragonchain executives was the one for the books. Quick sidebar: Dragonchain Platform, which was represented on Money 20/20 under the Hanwa umbrella, is a platform that attempts to simplify the integration of business onto a blockchain by providing features such as protection of business data, fixed 5-second blocks, currency agnosticism, and interoperability. In human language: Dragonchain is a formidable financial markets player pursuing the same goal as Smartlands – perfecting the game and creating an even more welcoming environment for investors.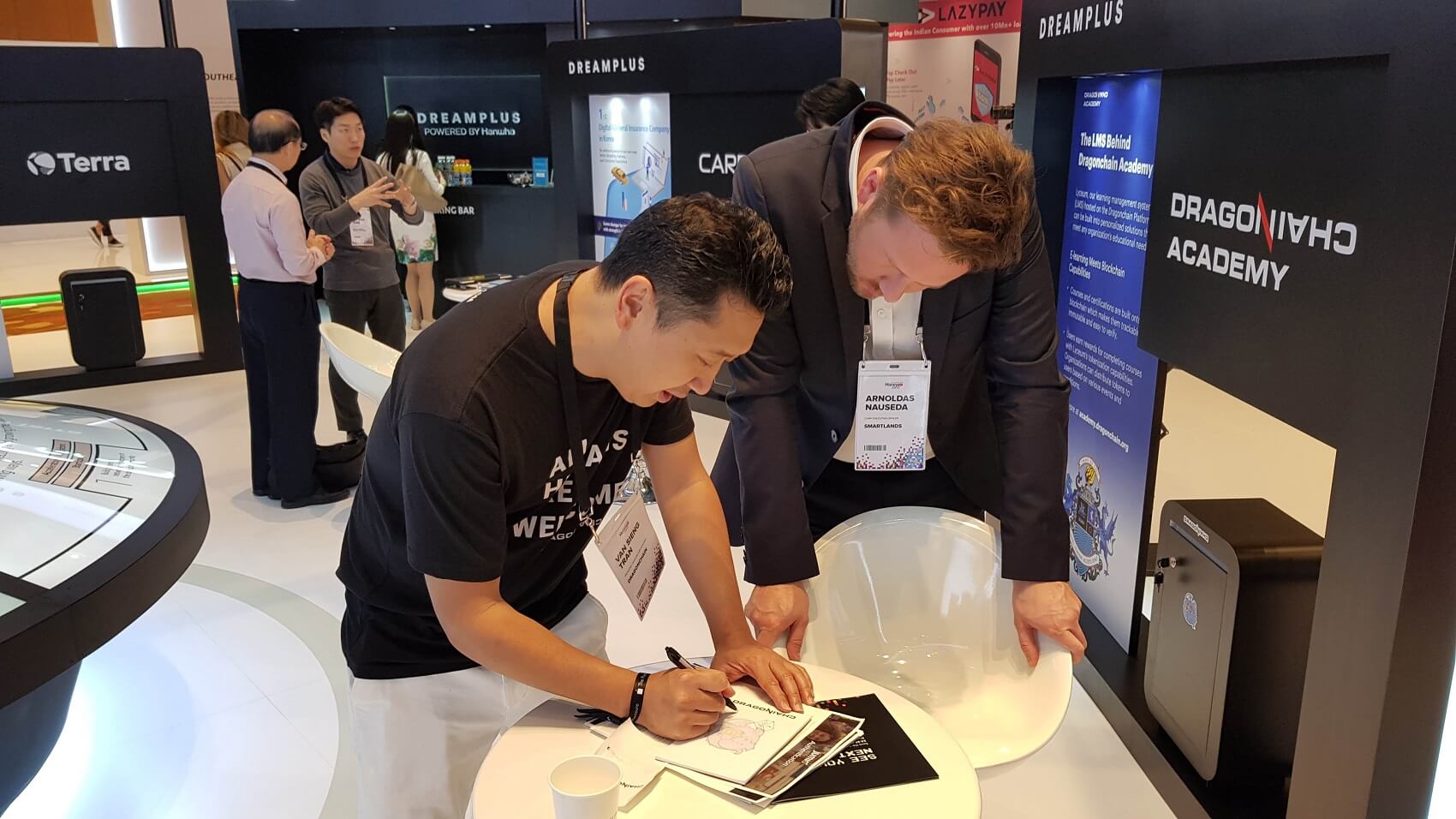 Arnoldas sat down with some of Dragonchain executives who specialize in building partnerships with accelerators and government agencies in Asia, including partnerships with a Korean Government Agency and Hanwha.
The meeting with the Blockchain Centre Singapore was another Smartlands success story at Money 20/20. Even though BCS is a non-profit, its extensive contact base is a valuable commodity. With centers in Australia, China, Colombia, Lithuania, Malaysia, Russia, UAE, and the US, this global information pool can quickly be turned into an investor yellow pages. And, along with "increasing knowledge and awareness around blockchain technology" comes a solid chance to participate in the Smartlands offering, which our enquirers took to very strongly.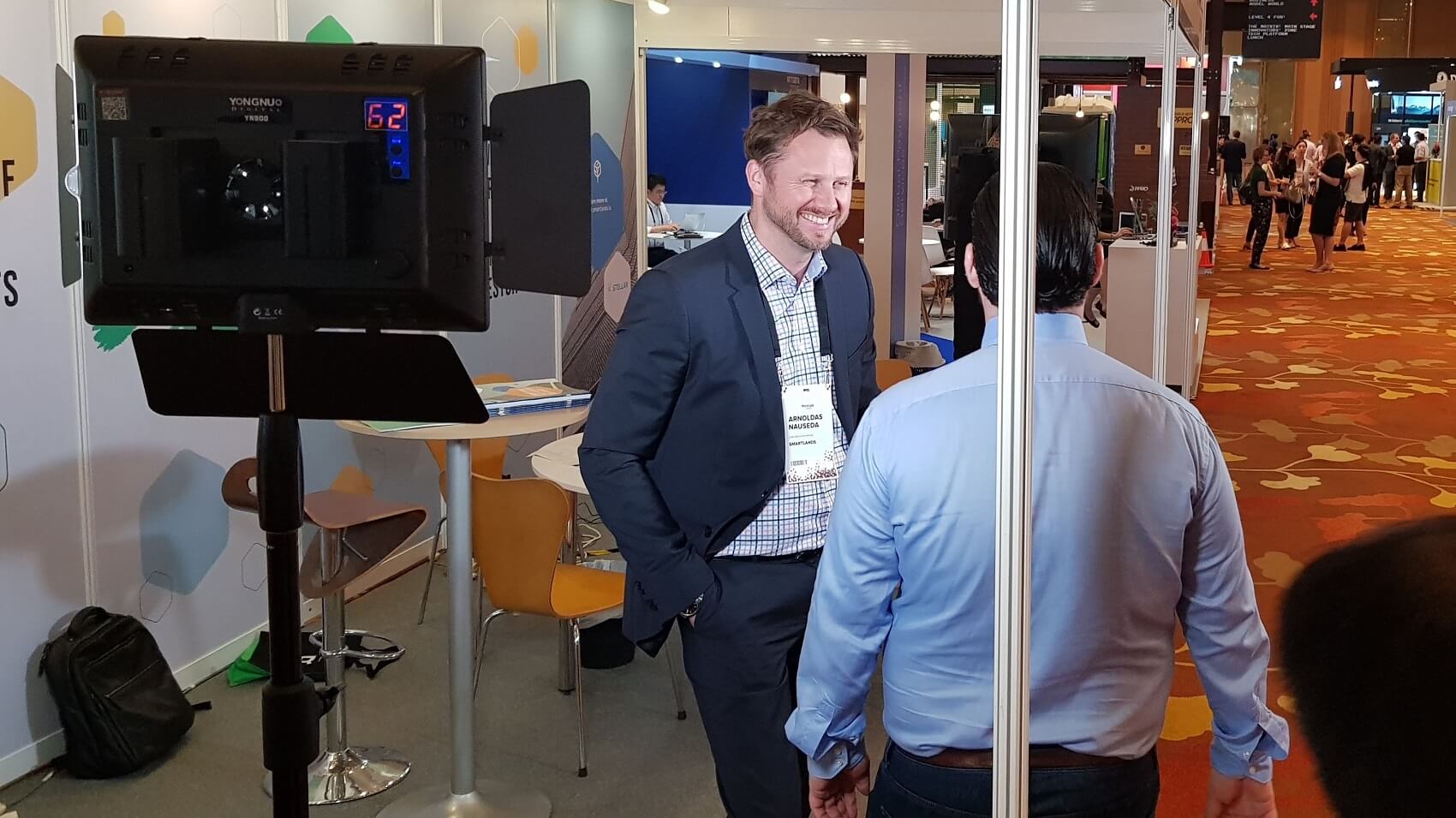 Overall, Money 20/20Asia was another excellent opportunity to reaffirm Smartlands stance on converting various asset classes into a form of the digital token (security token) with all the inherent benefits thereof. We've not just managed to attract attention to the purpose-built student housing project in Nottingham, England. We've created enough well-justified urgency for potential investors to realize that the Smartlands investment model is the one best suited to correlate the interests of asset owners and investors.
Finally and remarkably, full compliance in the space is the flavour of the year. The decisive efforts on the parts of governments, regulators, and businesses to create a well-balanced, safe, and secure environment for digital asset management in the new economy have borne fruit. Today the question "are you regulated?" is more of a formality: no one would dare to show up at a global gathering such as Money 20/20Asia without a ready-answer.