Smartlands monthly roundup: January newsletter
Hi everyone, this is our January edition of Smartlands monthly – your source of the news and updates on all our projects!

You could see our news on social media and telegram chats, but we have gathered everything important here to walk you through this month's events.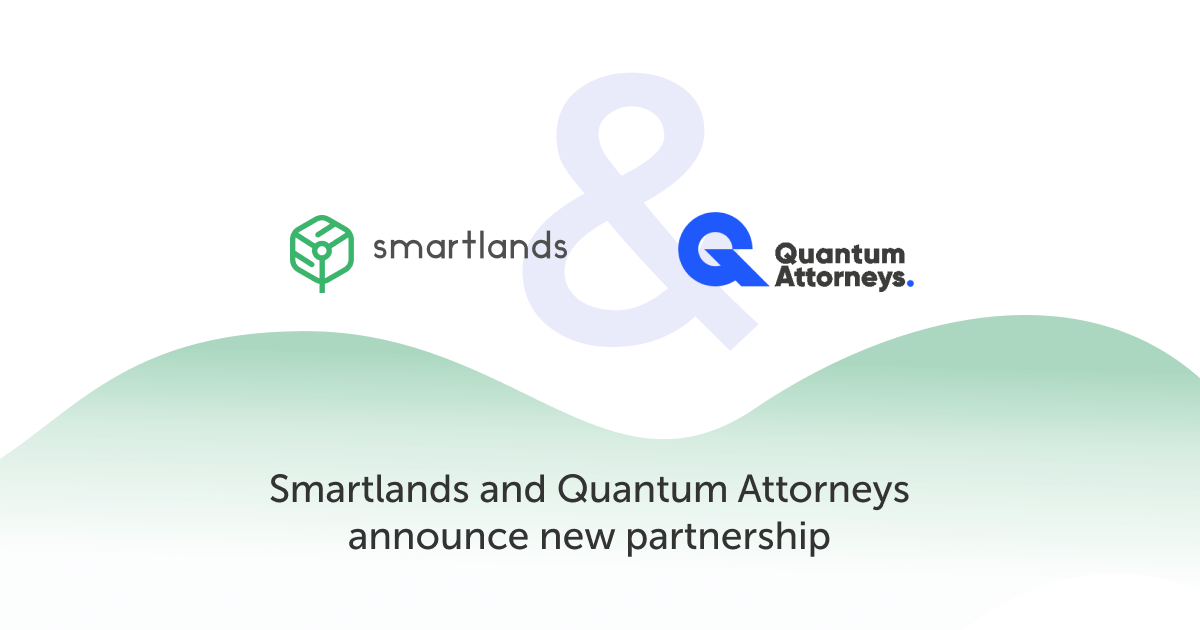 We announced a new partnership with Quantum Attorneys as we prepare to launch a new alternative investment project in Ukraine.
The partnership is founded on Quantum Attorneys' experience of delivering best-in-class legal advice on all matters pertaining to blockchain and applying this to the Smartlands' investment platform in Ukraine.
Quantum Attorneys played an active role in the development of Digital assets legislation in Ukraine, currently being implemented by the Ministry of Digital Transformation. Smartlands is ready to adopt the legal counsel of Quantum Attorneys and their expert input at all levels of our new alternative investment project to ensure a successful base for the launch early this year and its future development beyond Ukraine.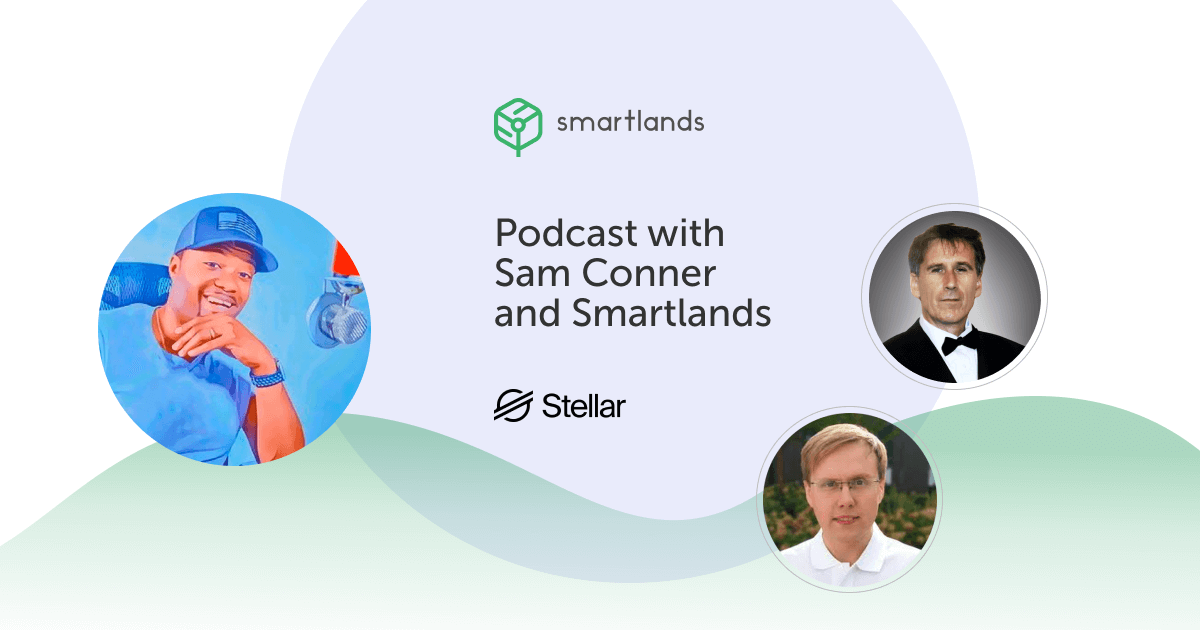 Live Chat with Sam Conner discussing our project using Stellar and much more.
In the live chat with Sam Conner, Martin Birch and Ilia Obrazcov are covering our alternative investment project, using Stellar and more questions from our community.
More Q&A will follow in the written form. Please stay tuned and check our social media to get this information as soon as it's released.

The Network Community was discussing the SLT price and staking possibilities. Our January news initiated this discussion in our telegram chats.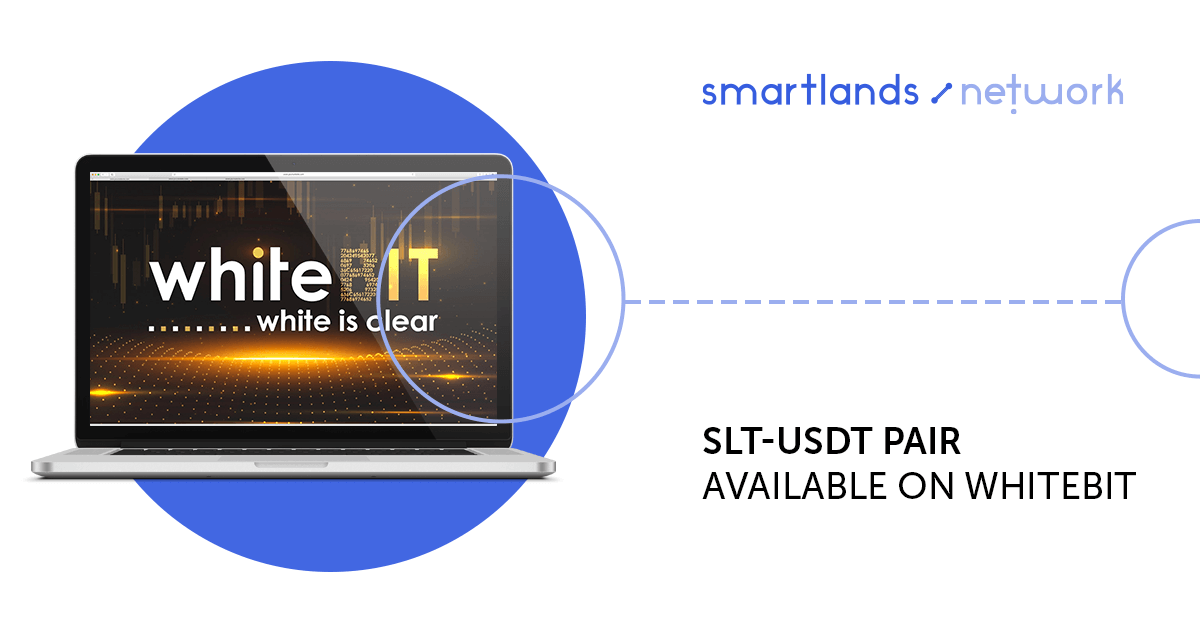 Smartlands announces the launch of SLT/USDT pair on the WhiteBIT exchange.
We announced that the SLT/USDT went live on WhiteBIT from 8 pm (GMT) on the 11th of January.
This new pair is meant to add further liquidity to the SLT trading process and remove exchange risk vis a vis BTC as SLT holders will be able to trade their SLT against a USD stablecoin.
"This is a perfect chance to give our SLT traders and holders an additional way to trade. After the pair is launched, our team is committed to promoting our cooperation with WhiteBit in order to add awareness to the SLT brand among our target audience." — said Ilia Obrazcov, CEO of Smartlands Ltd.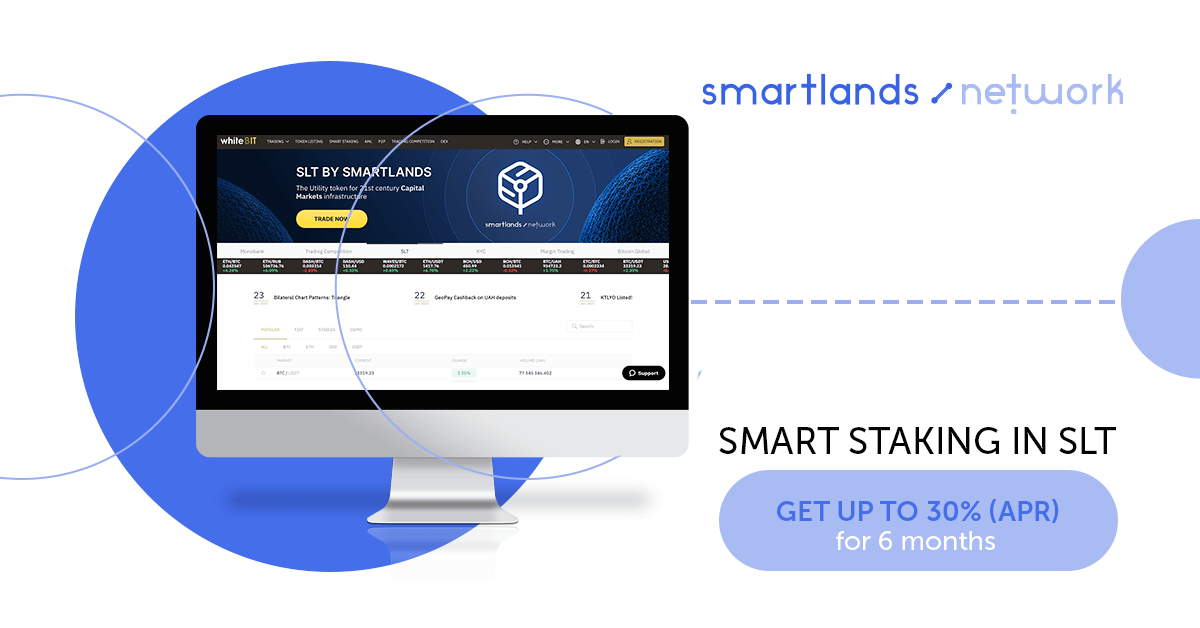 Smartlands and WhiteBIT announce SMART Staking in SLT.
We are pleased to announce that SLT SMART Staking is accessible on WhiteBIT from the 28th of January. We offer 2 plans of passive income for our token holders for 90 and 180 days with a rate of 6% (24% APR) and 15% (30% APR), respectively. With a minimum deposit of 100 SLT and a maximum of 10 000 SLT.
These plans appeared to be in extremely high demand; we increased the amount of the fee pool 3 times, and all of it was taken by the end of the day. Together with the WhiteBIT team, we introduced two additional plans to let the rest of the holders participate.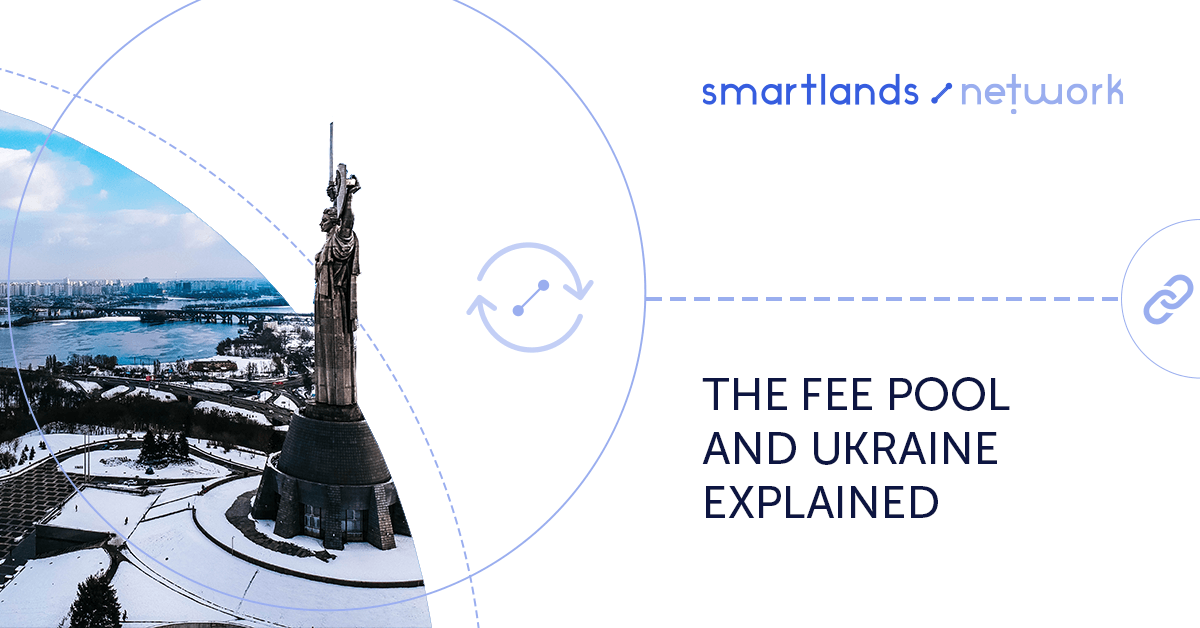 The Fee Pool and Ukraine Explained.
This article sets out to cover two main topics: first of all, setting out our plans at Smartlands for the creation of a revenue pool that will be shared with qualifying SLT holders. Secondly, we will be giving some background and more color on our intentions with regard to opportunities in Ukraine, particularly an update on how we are progressing on our end of Q1 / early April deadline to get the Smartlands platform generating SLT fee income.
As always, please, feel free to give us your feedback on social media or the telegram community. We appreciate your involvement and interest.
And of course, we are working hard to give you more news shortly.
Till soon,
Smartlands Team
Smartlands Network Social Media
Telegram group https://t.me/smartlandschat 
Telegram News Channel https://t.me/SmartlandsOfficialChannel