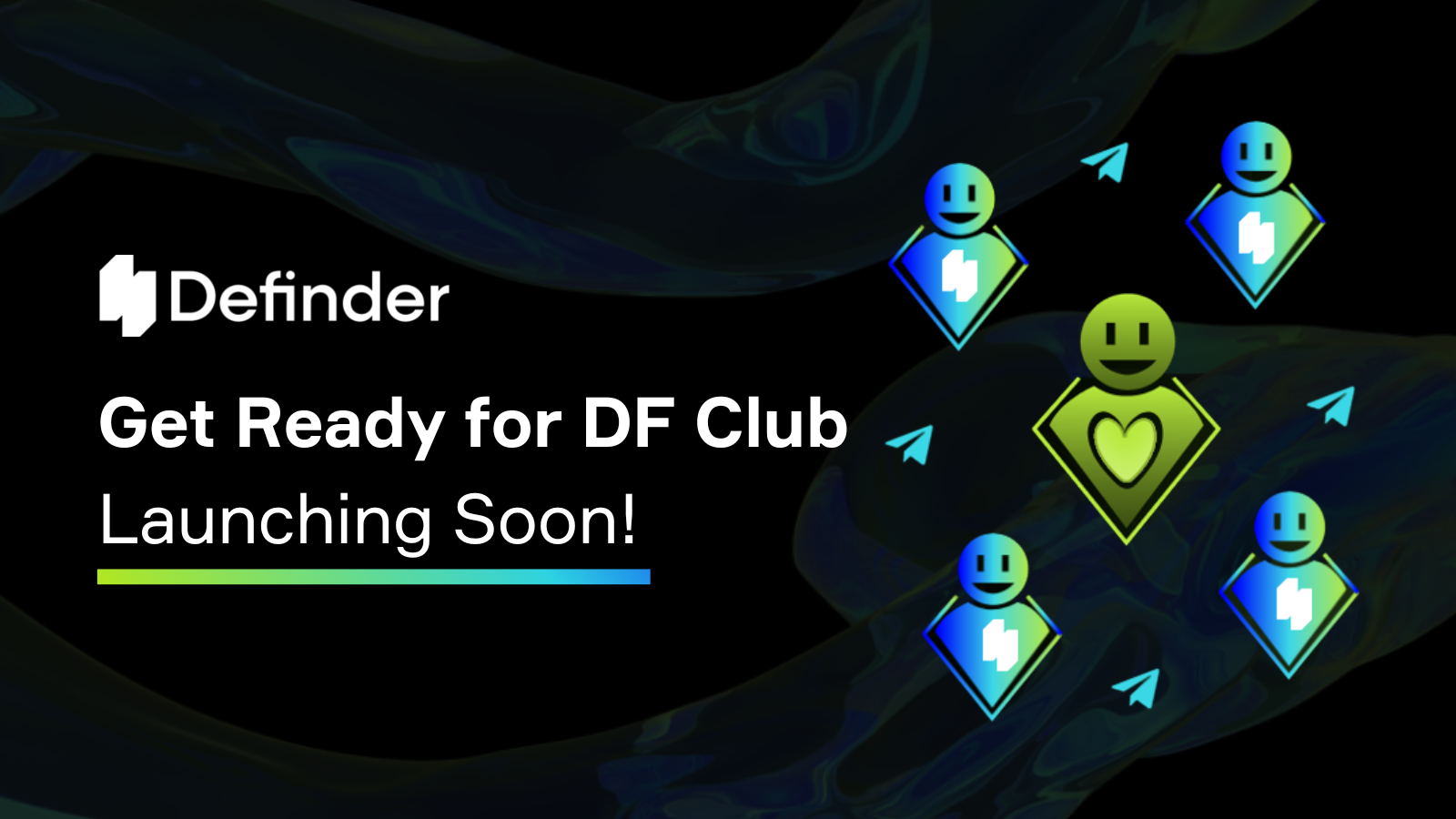 Get Ready for DF Club – Launching Soon!
Join the Definder team and become part of our community that follows the principles of the DAO (Decentralized Autonomous Organization). We are creating DF Club for those who are interested in developing and promoting Definder ecosystem. As a member, you will have the opportunity to be at the forefront of the latest innovations in blockchain and fintech.
At Definder, we believe that the DAO model allows us to create a more transparent and fair ecosystem for everyone involved. As a member of our Club, you will have a say in the direction of the company and be part of a community of like-minded individuals who successfully invest in the future. 
Not only will you be part of a great community, but you'll also have the chance to earn money with us. We set aside 10% of our income, which is distributed equally among the top performers in each contest category on a monthly basis.
There are four contest categories to choose from: Create Video Content, Share Content in Social Media, Be Active in Our Telegram Chat, and Use Referral Program.
• For Create Video Content, you can make a short video review about DF Platform, staking, or a tutorial video mentioning our resources and publish it on your video platforms (YouTube; TikTok). The video with the most views at the end of the month will receive the grand prize .
• For Share Content in Social Media, create and post about DF Platform, staking, or our projects on your social networks mentioning the platform.
• For Be Active in Our Telegram Chat, create and post at least one interesting post per day. At the end of the month, you'll receive income for your activity.
• Lastly, with Use Referral Program, register on the DF Platform, and get a referral link in your personal account. For each invited friend, you'll earn 20 DNT.
DF Club is a place where we can develop and grow together as we spread the word about Definder products in the crypto world. We welcome any ideas and suggestions from our community – don't hesitate to contact us in any way.
But DF Club is more than just a rewards program. It's a community of people who are passionate about Definder and its mission to bring DeFi tools to the masses. And for those who are truly in love with the platform, there's even the opportunity to become a part of the Definder team as a constant team member. Joining DF Club is a smart choice for anyone who wants to take their involvement in Definder to the next level and earn even more passive income. So why wait?
At Definder, we believe that the future of finance is decentralized, and we're committed to building the tools and services that will make that future a reality. We invite you to join us on this journey, whether as a user, a member of DF Club, or even a member of the Definder team. Together, we can help spread the word about Definder and bring DeFi to the world.
Don't miss out on this exciting opportunity to be at the forefront of blockchain development and innovation. Join the DF Club and start investing in your future!