Smartlands Presents "Unicorn Vision" – a Strategic Development for 2019-2020 (video)
Over the past two glorious years, together we have achieved a lot. During this time, the concept of Smartlands has confidently transitioned from a mere idea to a fully realized Platform, and on May 15th our labours are finally going to come to fruition. On that day we begin our first Security Token Offering of shares in the student accommodation complex in Nottingham, UK.
We dared to ask ourselves some difficult questions: how else can we make the Smartlands investors even happier? How can we improve and enrich their experience even further? So, we've made a great plan and turned it into a strategic development program called "Unicorn Vision."
We've chosen the Consensus 2019 event for the unveiling of this plan because on May 13-16 New York's Midtown Hilton is the place to be if you are an entrepreneur whose sights are firmly affixed on the future of digital assets.
We begin with the 5 steps for Smartlands to take to grow from a platform to a Global Investment Ecosystem. And so, without further ado, meet Smartlands "Unicorn Vision" 2019-2020!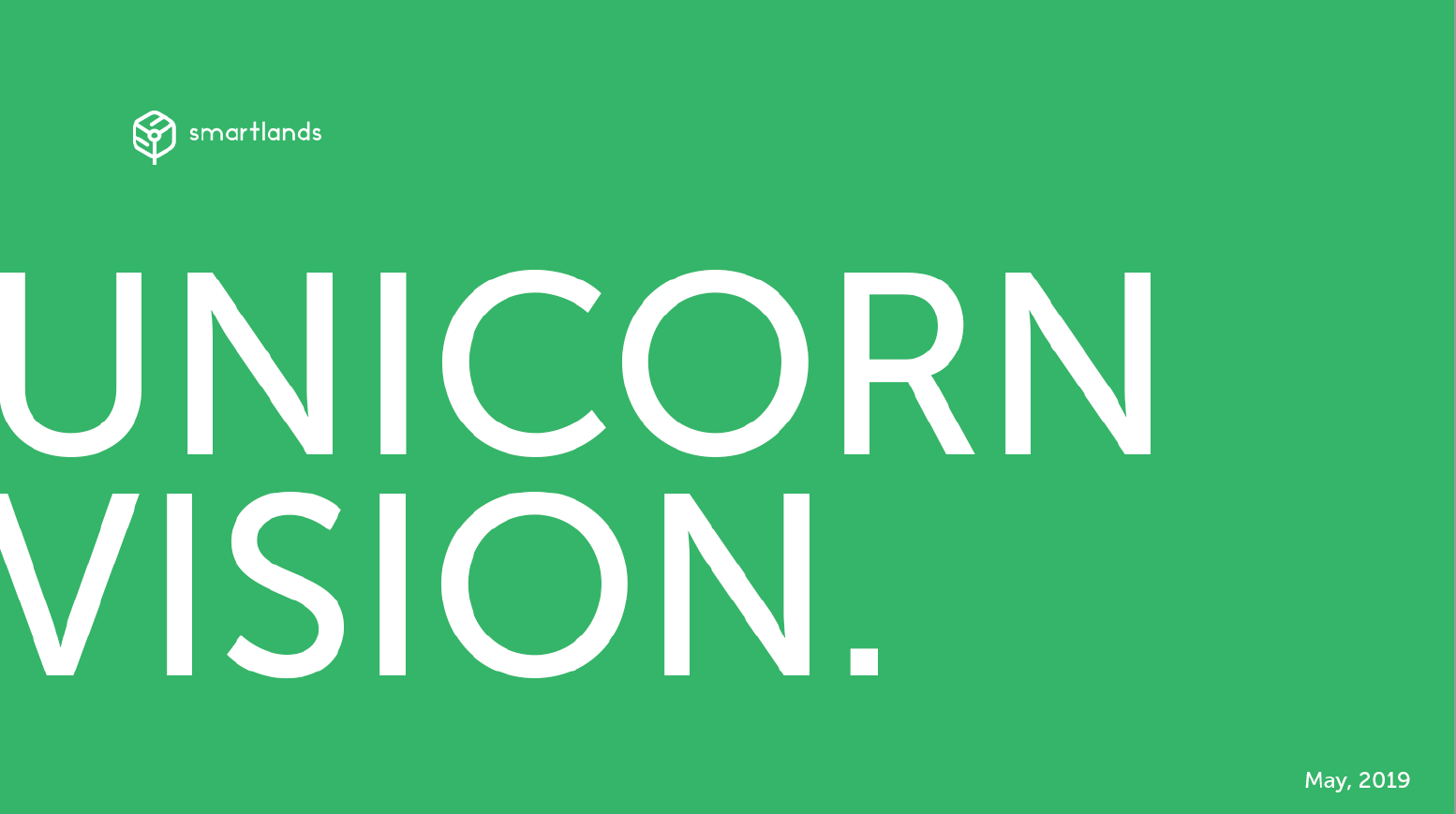 In the nearest future, our team will reveal the details of the implementation of the banking product and the Smartlands Сard. The work is already underway, and by the year's end, first users will receive their coveted Smartlands cards. Smartlands will provide an opportunity to open a fiat multicurrency IBAN accounts enabling our customers to exchange their cryptocurrency for fiat currencies and deposit the proceeds into their Smartlands Card.
Our native token SLT will receive special attention. SLT as a unit of account on Smartlands will receive an entirely new role and status within our payment system.
Achieving each of the aforementioned goals is a multi-stage endeavour that requires focus and dedication both from Smartlands team and you, our supporters. Throughout our common quest for innovation, we will keep you as informed as humanly possible and answer every question, address every concern, and right every wrong on our exciting journey. We will continue to strive to radically transform the convoluted world of investing into a sublime experience for all who wish to create wealth for themselves while making the world a better place.
If you are reading this, you know that Smarlands never dodged a challenge, and the upcoming years in the security token space are going to be full of those. But the promise that our "Unicorn Vision" aims to fulfil is one of your life as an investor becoming much easier and infinitely more exciting. So, buckle up, climb aboard, and let's make Smartlands the place where money grows!