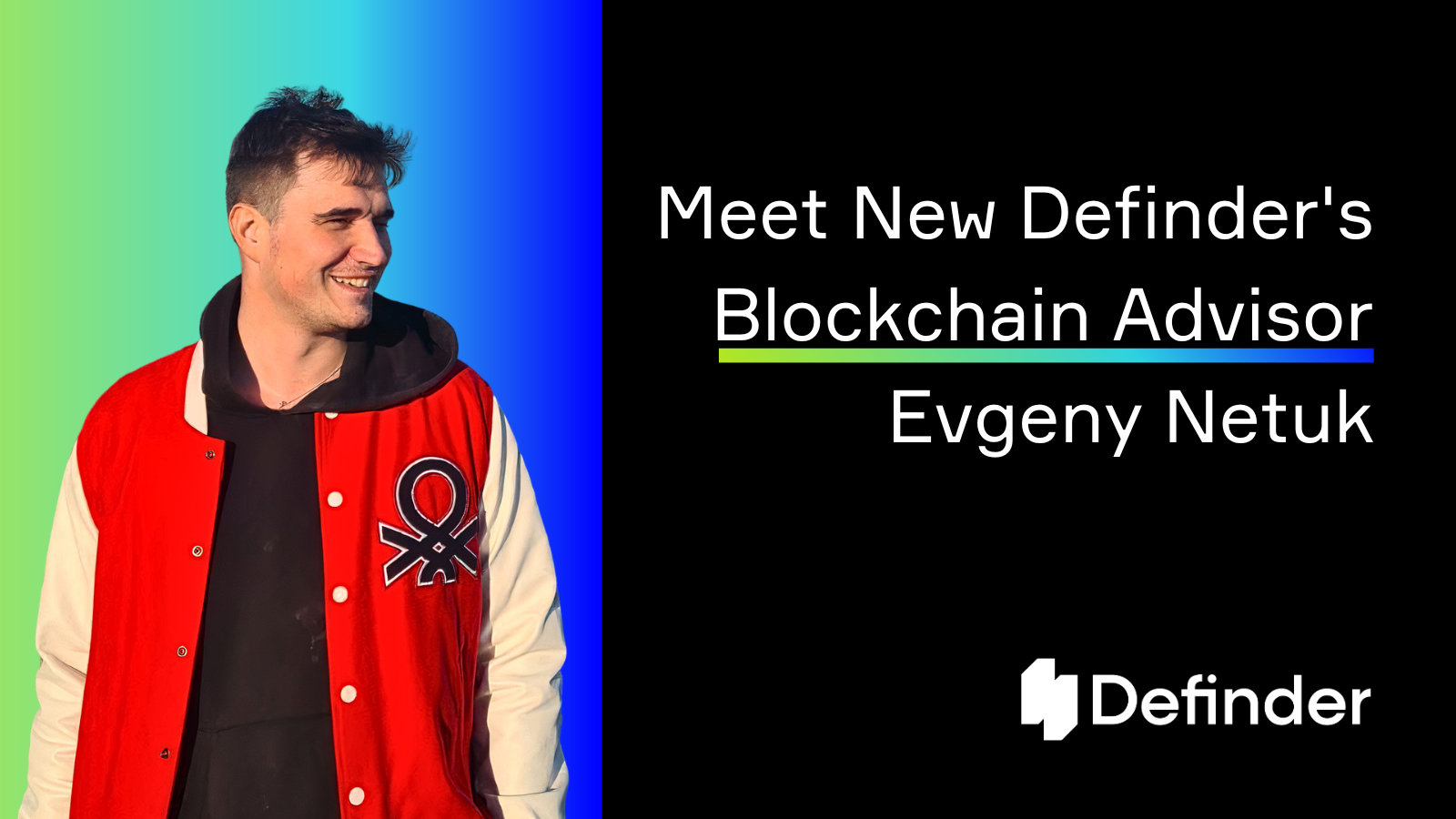 Definder Onboards New Advisor: Evgeny Netuk Joins the Team as Blockchain Advisor
Here at Definder, we are thrilled to announce the onboarding of Evgeny Netuk as our newest advisor. Over the past several months, Definder has been collaborating with Evgeny Netuk as a part of a development team, an outstanding blockchain expert and developer, in creating its own blockchain. As a natural result of this successful partnership, Definder has decided to welcome Evgeny Netuk as a valued team contributor.
Evgeny Netuk brings a wealth of experience and expertise to Definder's blockchain project. He has a proven track record of developing innovative solutions in the blockchain space, including Umate.io NFT exchange development, participation in game development for IMPs – ETHER KINGDOMS, development of Computer Vision and Smart Contracts for https://cetc.com/, and development of Dao.Casino, among other projects. His extensive experience in blockchain technology and industry knowledge will be instrumental in driving Definder's blockchain initiatives forward.
"We are excited to have Evgeny Netuk join our team," said Alex Bart, Interim CEO of Definder. "With his blockchain development expertise and guidance, Definder is well-equipped to achieve its strategic objectives and deliver innovative blockchain solutions to its clients."
Definder has been dedicated to creating its own blockchain, leveraging the latest advancements in distributed ledger technology to develop secure and scalable solutions for our investment platform and further projects. With Evgeny Netuk on board as a blockchain advisor, Definder is poised to accelerate its blockchain development efforts and bring its innovative solutions to market faster.
"I am thrilled to join Definder as a blockchain advisor," said Evgeny Netuk. "Definder has demonstrated a strong commitment to pushing the boundaries of blockchain technology, and I am excited to be a part of their journey. I look forward to working with the talented team at Definder to bring their vision of a cutting-edge blockchain platform to reality."
About Definder
DF Platform leverages the power of blockchain technology to create a decentralized investment ecosystem. The platform enables investors to securely and seamlessly invest in a variety of asset classes, including real estate, stocks, and cryptocurrencies. By utilizing blockchain technology, the platform provides a secure and transparent investment environment, reducing the risk of fraud and eliminating the need for intermediaries. For more information, visit www.definder.global.