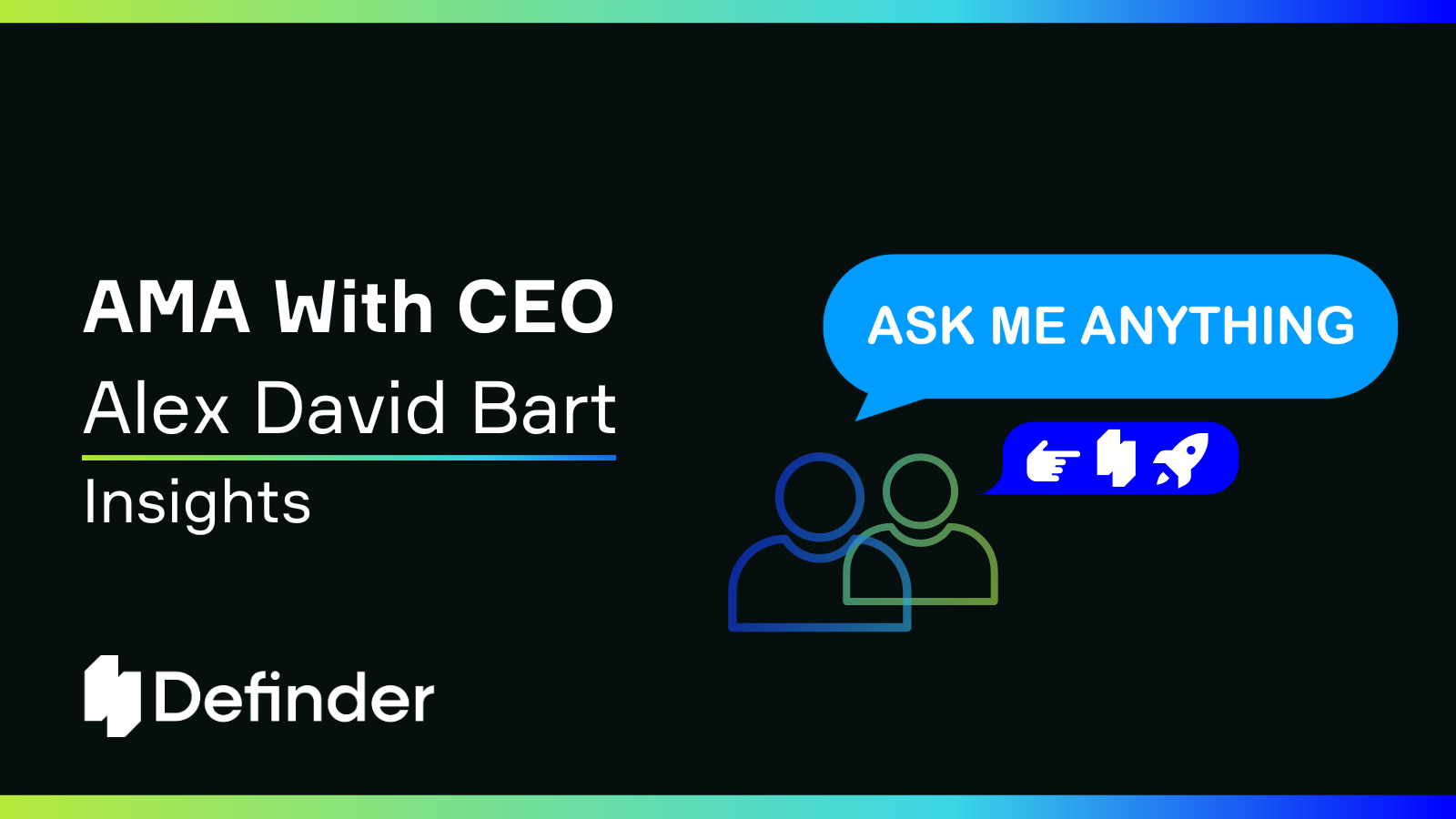 Recap of our First AMA with CEO Alex Bart: Updates on DNT, New Projects, Real Estate, and More
Dear community,
we just had our recent AMA session with CEO Alex Bart, and we are happy to share the video recording and the main insights from the event. 
1. The CEO of Definder claims that the company has no intention to dilute or swap DNT, and that it will remain compatible with new technology we will start utilizing.
2. Definder has backed a new blockchain project that will be presented by the technical team. The new project has its own native token. There will be mutual value added for Definder and the new project, and the company will continue using the DNT token alongside with the new one.
3. The company is open to listing on centralized exchanges. Besides, Alex is in talks with WhiteBIT about staking. And he intends to work with the community to add incentives to the DNT token.
4. Definder plans to continue staking, including the WhiteBIT staking, and Harvey will be reintroduced in a new form within the DNT token.
5. The team is working on negotiating with former team members and acquiring licensing for a crowd investing platform in the Baltics.
6. The focus is currently on peer-to-peer lending, which does not require licensing in most jurisdictions, and the company aims to be self-sustainable by the end of the year.
7. The company is also focusing on real estate projects from Europe. It allows Alex Bart to personally control b2b relationship and ensure success of these partnerships and projects onboarding.
8. There are 7 million tokens locked up until the price of DNT reaches 57 cents. The company needs access to the treasury to back up further development and growth, so the token price matters.
9. The token is the right to use the service, and there will be a natural demand for it once the platform becomes more popular and widely used.
10. Definder is set to welcome a veteran venture capitalist with vast experience in raising funds, having raised $100 million for other companies in the past. There will be a significant boost to the development of the Definder platform. More information soon.
It was our first AMA with Alex, and we appreciate everyone who joined us. For those who missed it, you are welcome to watch the video and get caught up on the latest news and updates. 
Our upgraded team is just beginning our big journey, and we have more exciting things planned for all of you. Stay tuned for updates and announcements about our platform, partnerships, and future plans. Thank you for your continued support!