SLT Wallet: How to start
Last week we relaunched our wallet, and now we are happy to share some simple advice on how to start using it.  
First of all, you might need an answer to 'why do I need an SLT Wallet at all?' You can certainly use it to keep or trade SLT; the following technical updates will let you participate in staking and voting. And as soon as Smartlands alternative investment platform is ready for retail investors, those who passed KYC will be able to invest in listed assets right here in the wallet.
For now, here are several easy steps to set up your SLT Wallet.
Step 1 – Generate your keypair.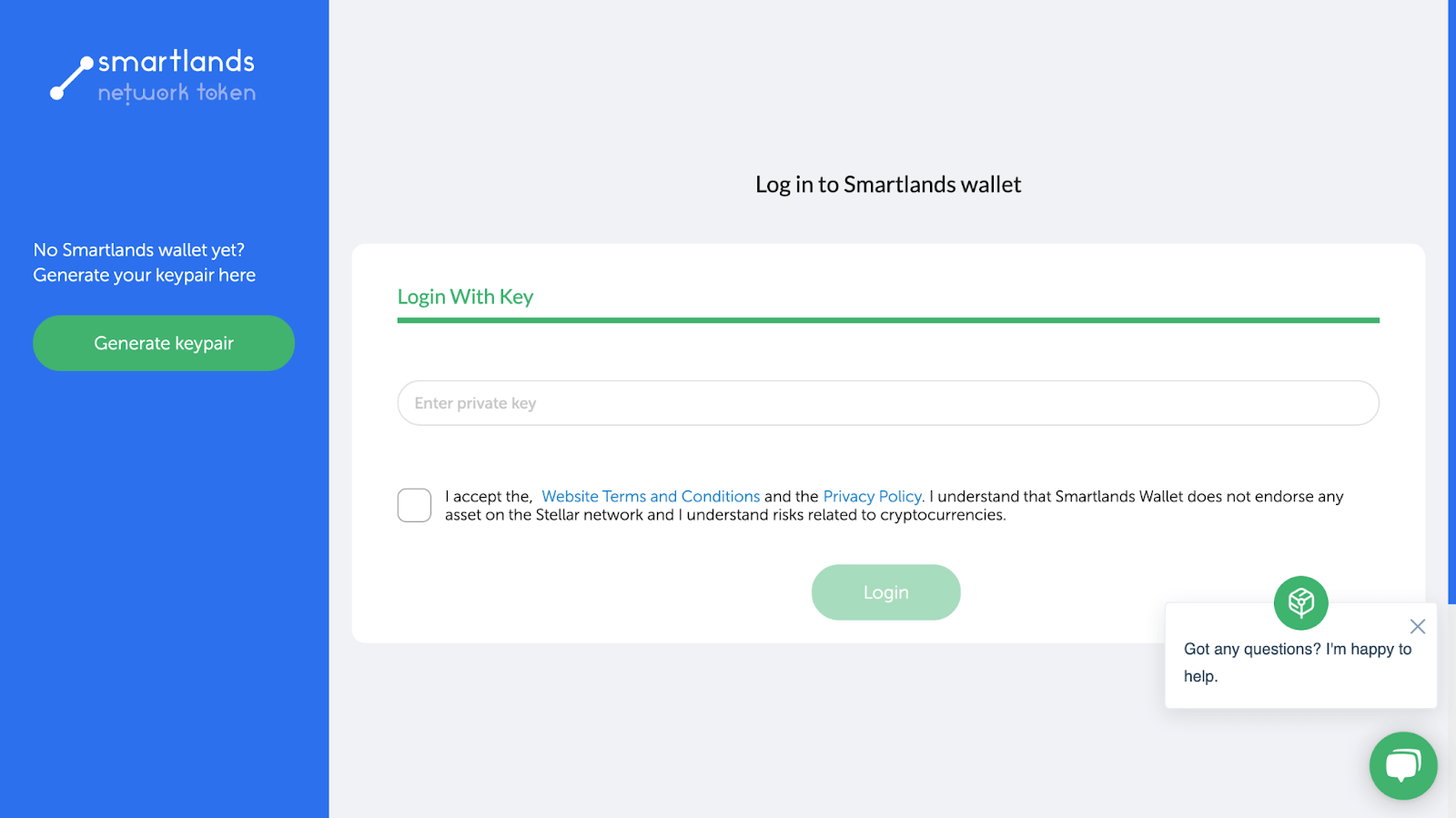 After clicking on the 'Generate keypair' button, a popup will appear.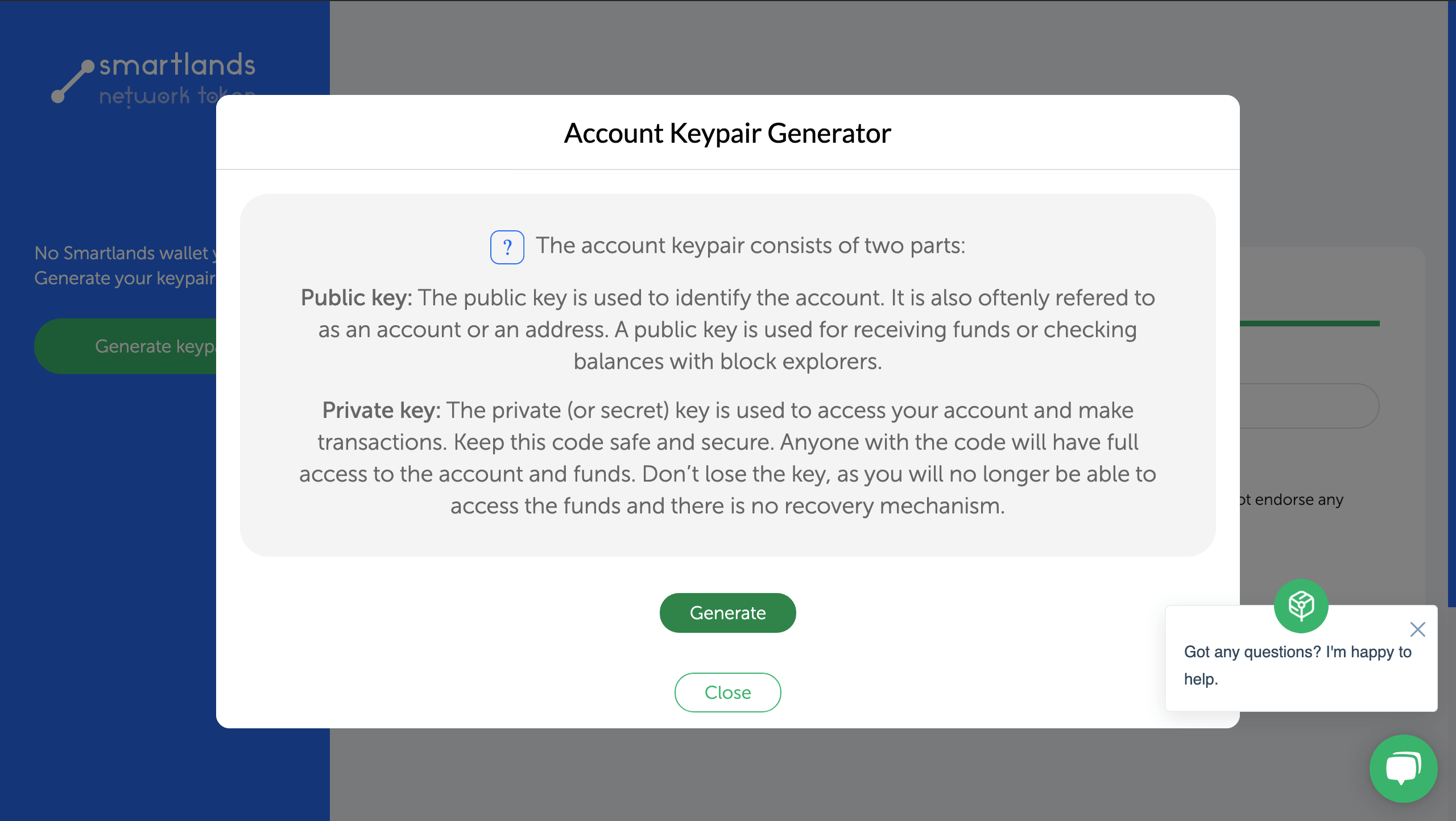 You need to click 'generate' on the popup, and the keys appear at the bottom. If your device has a small screen you might need to scroll down the popup to see both keys.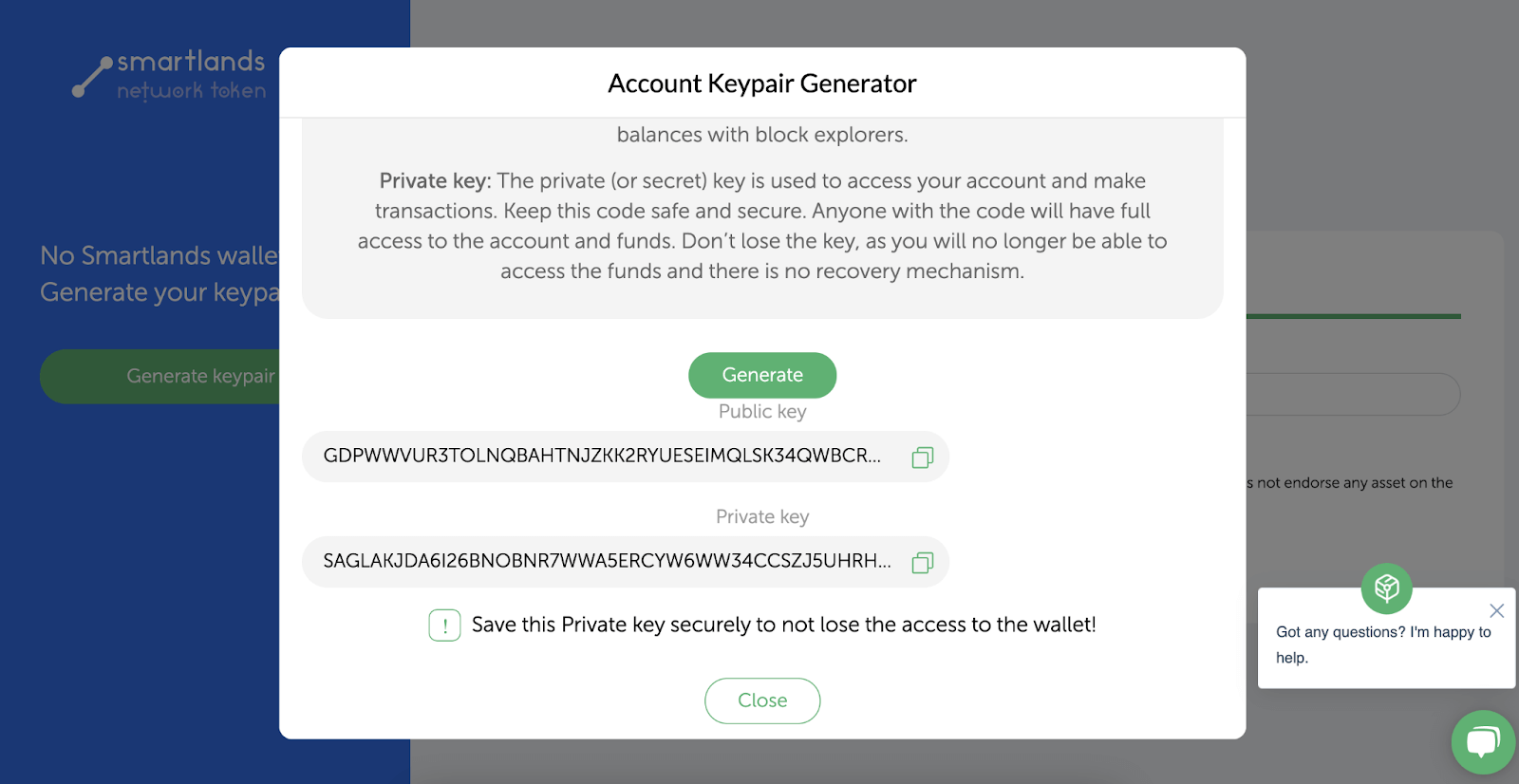 Needless to say, that you should keep this pair safe, as the person who has the keypair automatically owns the account.
Step 2 – Logging in and depositing XLM.
Enter your private key, tick the consent checkbox, and press 'login'. (The same logging-in process is valid for users with the keypair of the old Smartlands Wallet).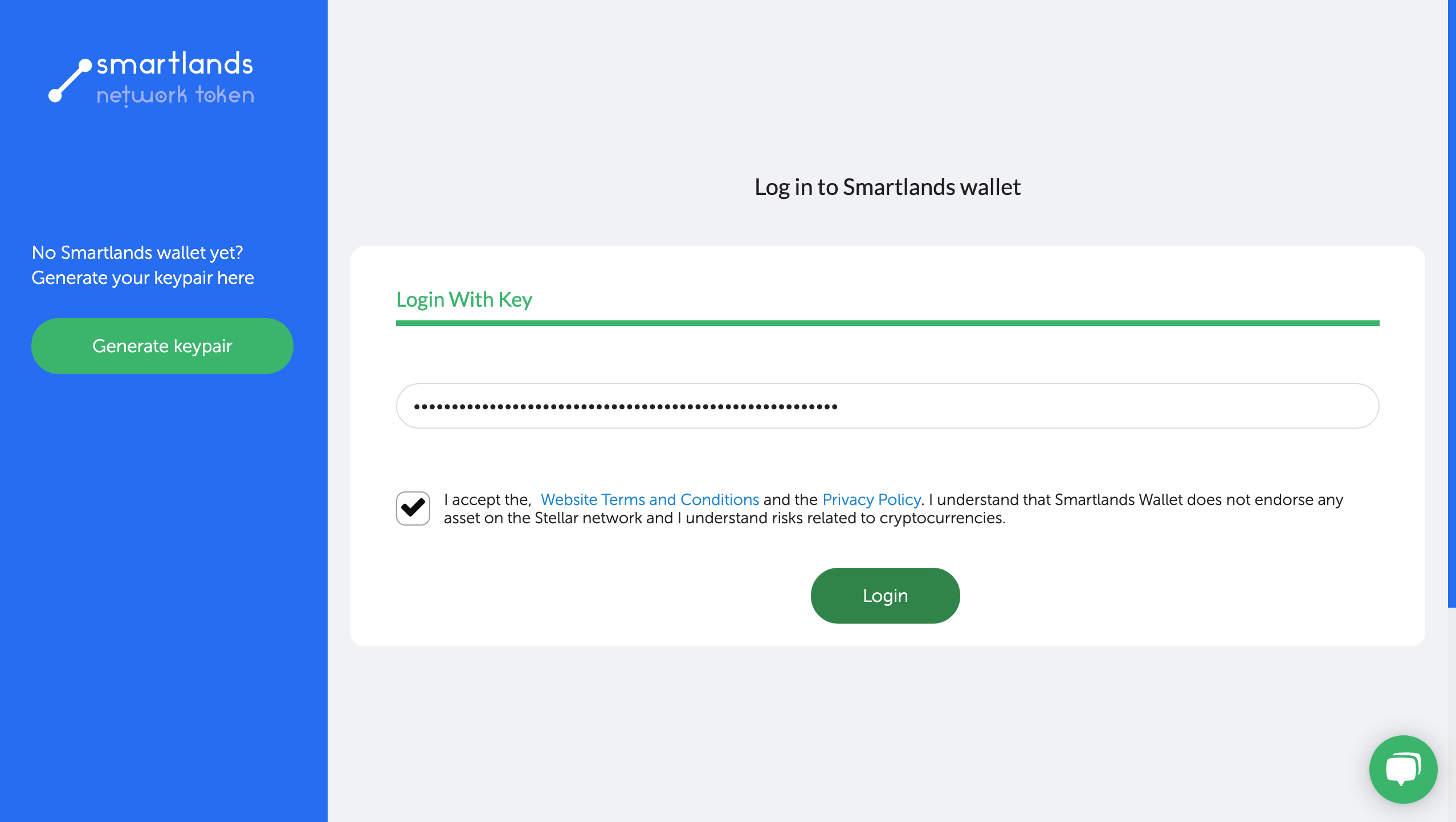 As the next step, you will see a notification about funding your account. You will need to press deposit to fund the account and continue the process of setting up your account.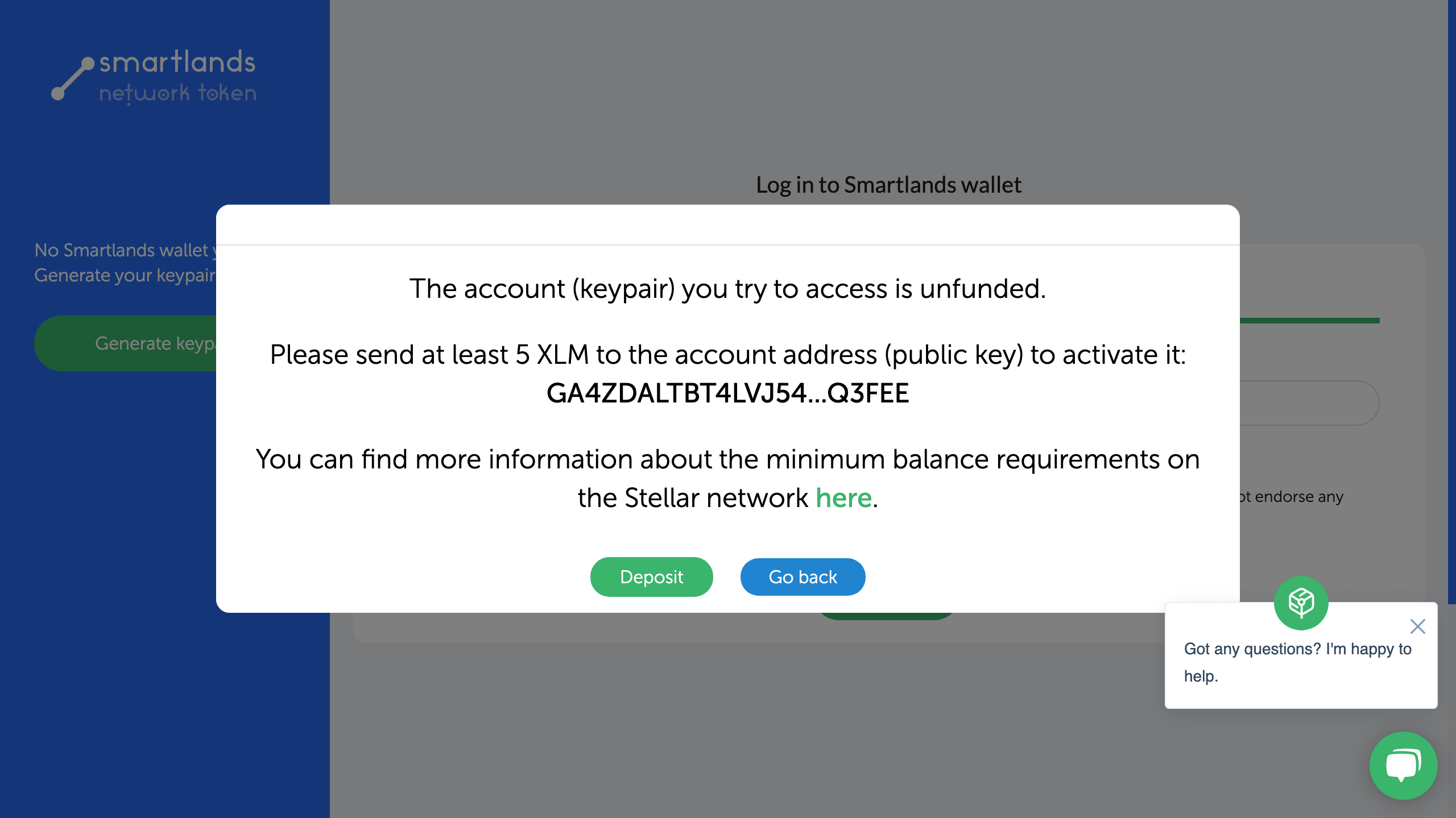 This action will take you to the next screen with an option to transfer from your Stellar account. (The choice of 'other crypto' will be available after the next update of the SLT Wallet.)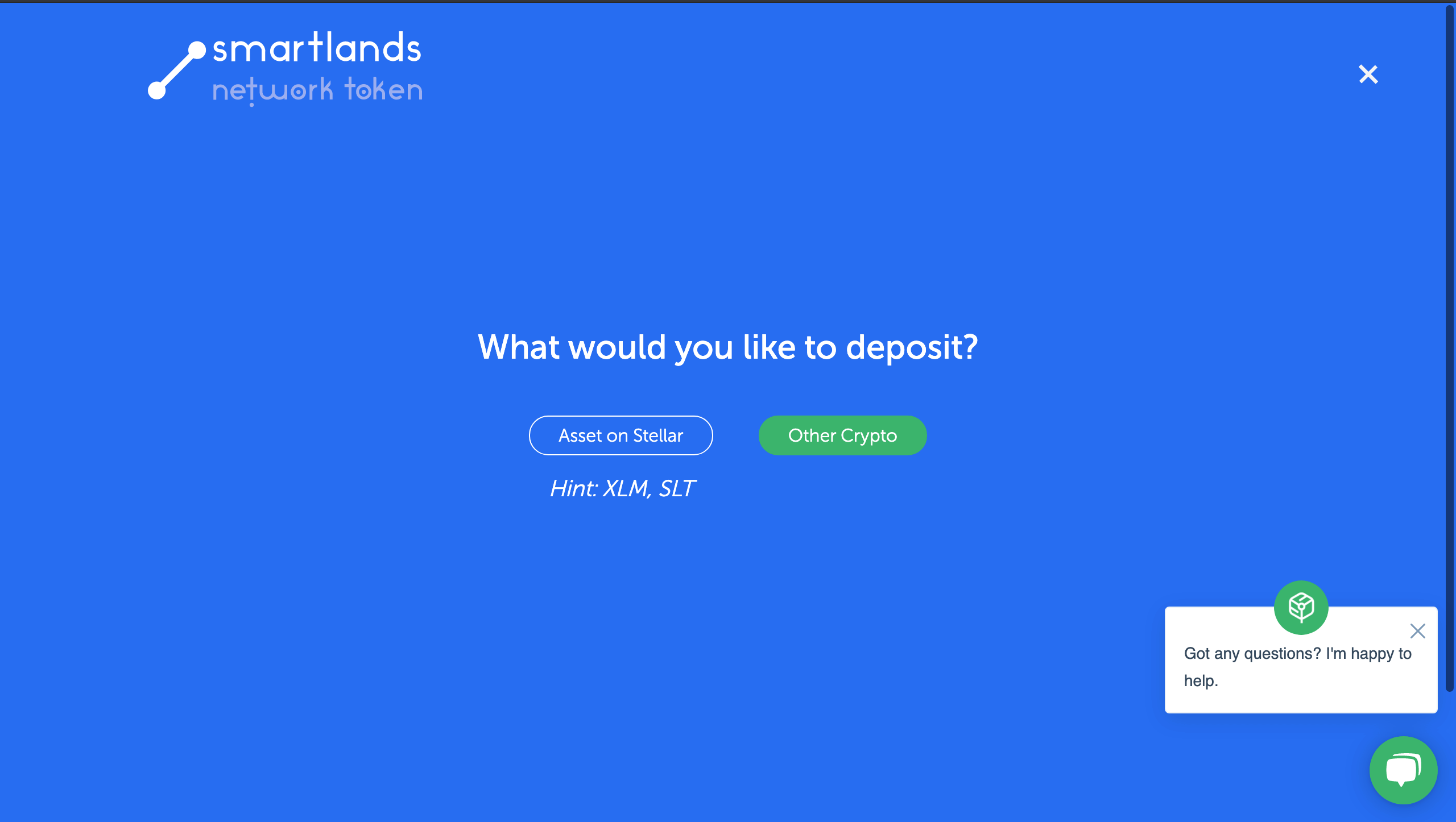 After clicking "Asset on Stellar," you will see your wallet address available for copying or in the form of a QR-code.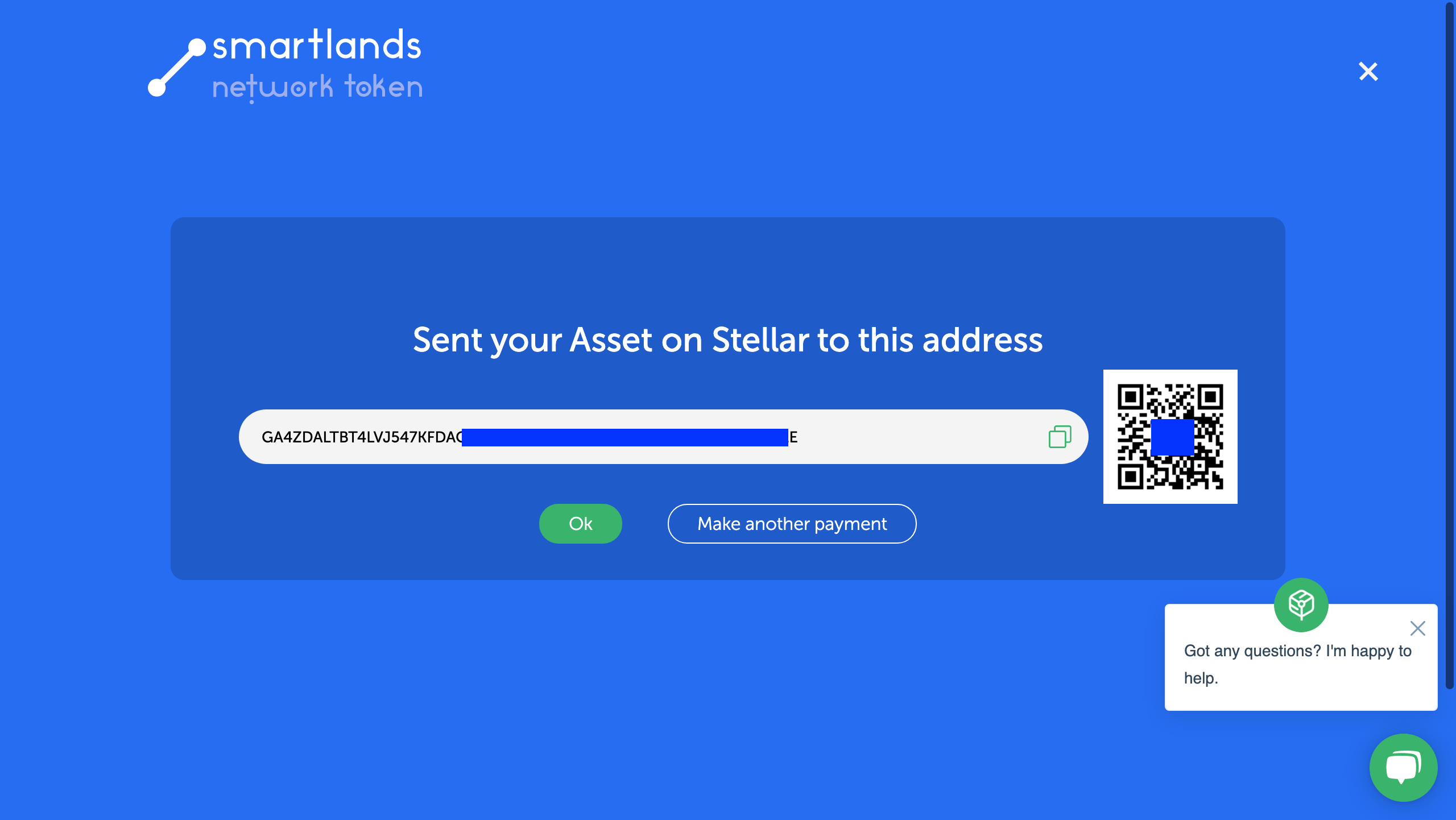 Step 3 – Making this account Smartlands. 
Once the transaction from Stellar is made, the wallet will take you to the next screen with two further options. Following the initial steps of generating the keypair and funding the account, one should consider 'making this account Smartlands'. Another option of creating a new account is only suitable for those who entered with the credentials of one wallet but would like to create a separate one.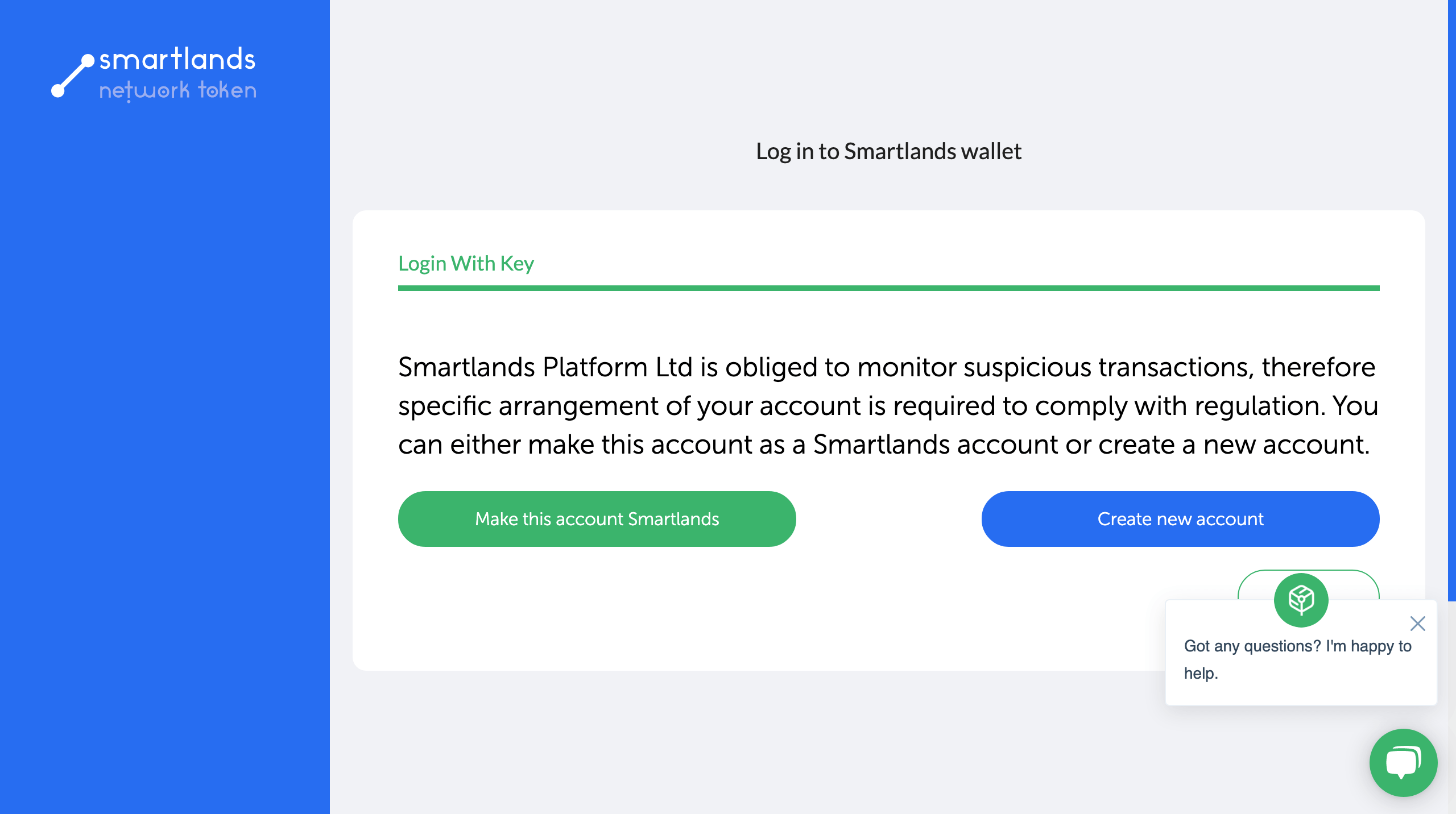 By clicking 'make this account Smartlands,' you will automatically enter the wallet with your initial funds.
Additional steps, for those who entered with existing credentials but would like to make a new account. 
You would need to choose 'Create new account' at the previous screen and choose between two options: new dependent or new independent account.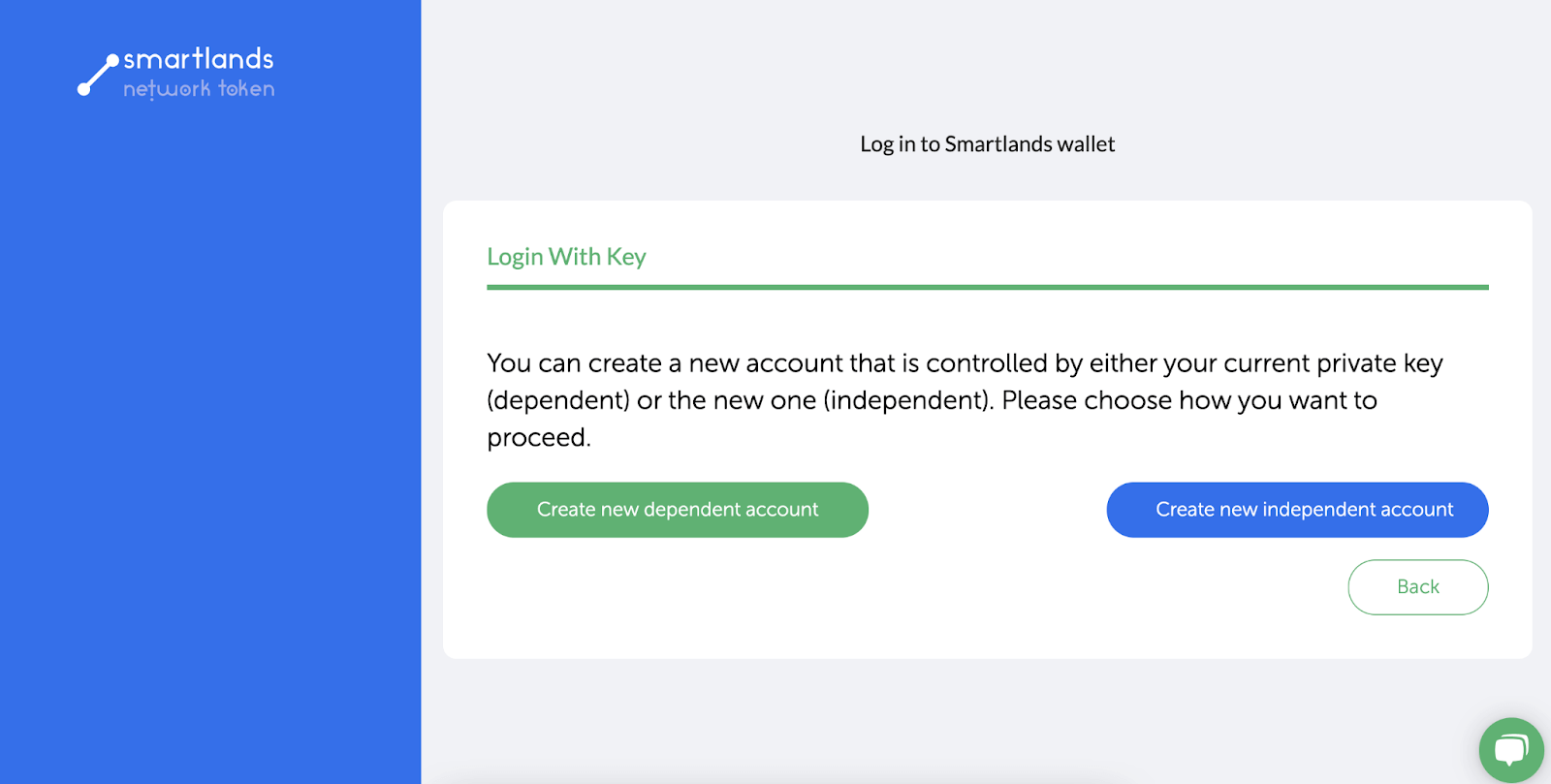 A dependent account is an account with an initial (master) private key replaced with a Smartlands signer, and a private key you have entered to initiate login will be added. You will be able to log in to your new dependent account with your current private key. 
An Independent account is just an account that you will fund with XLM from the account you used to log in. You will have to use a newly generated private key to log in. Your current private key will not be related to the new account as these two accounts won't be connected.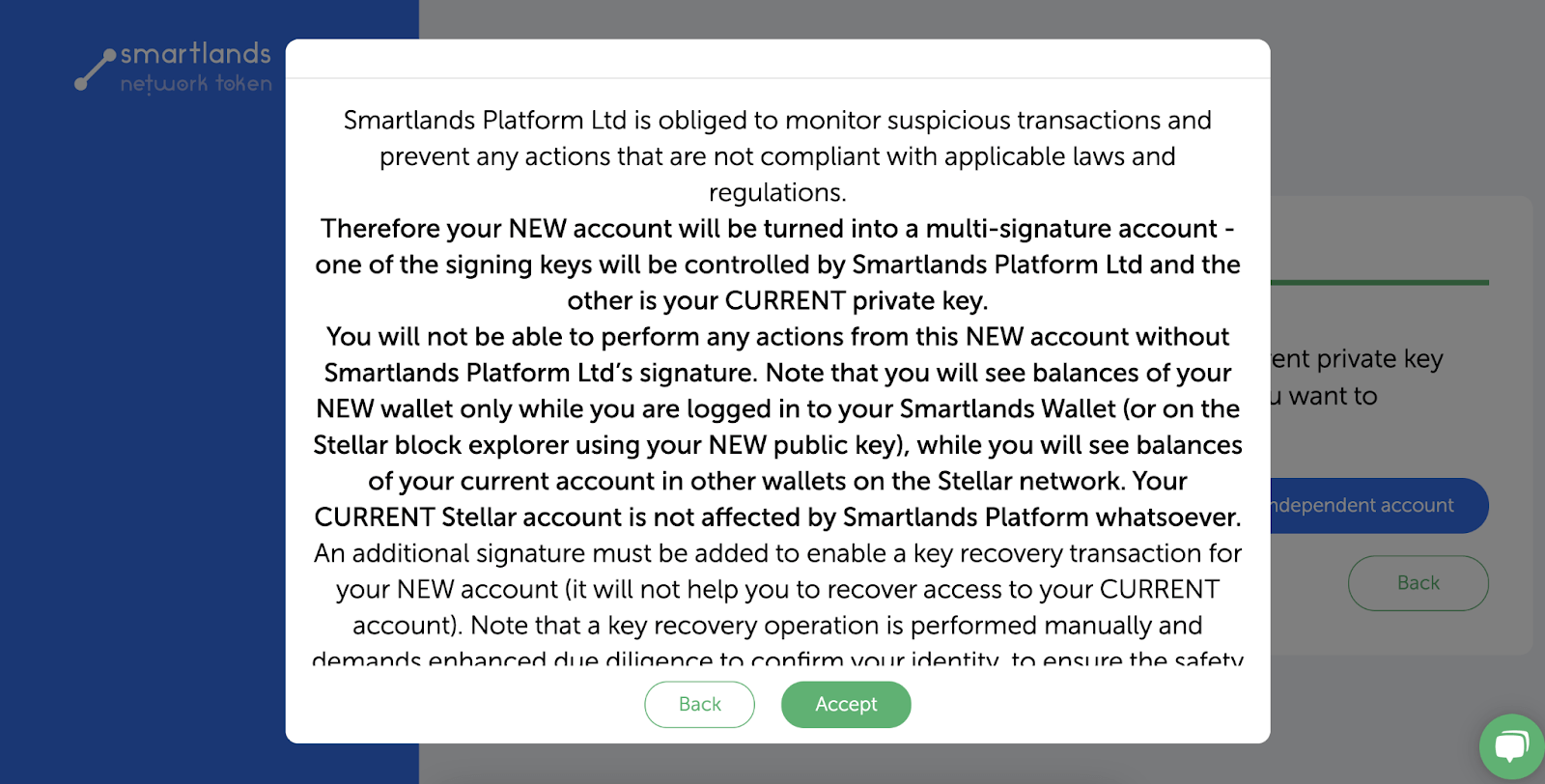 After you press 'Create new dependent account,' you will have to read through the notification about additional signers and accept it. The form to transfer XLM to your new account will appear. Enter the amount you would like to send and press Transfer. Afterward, you are forwarded to the login page of the wallet. Please login with the same private key.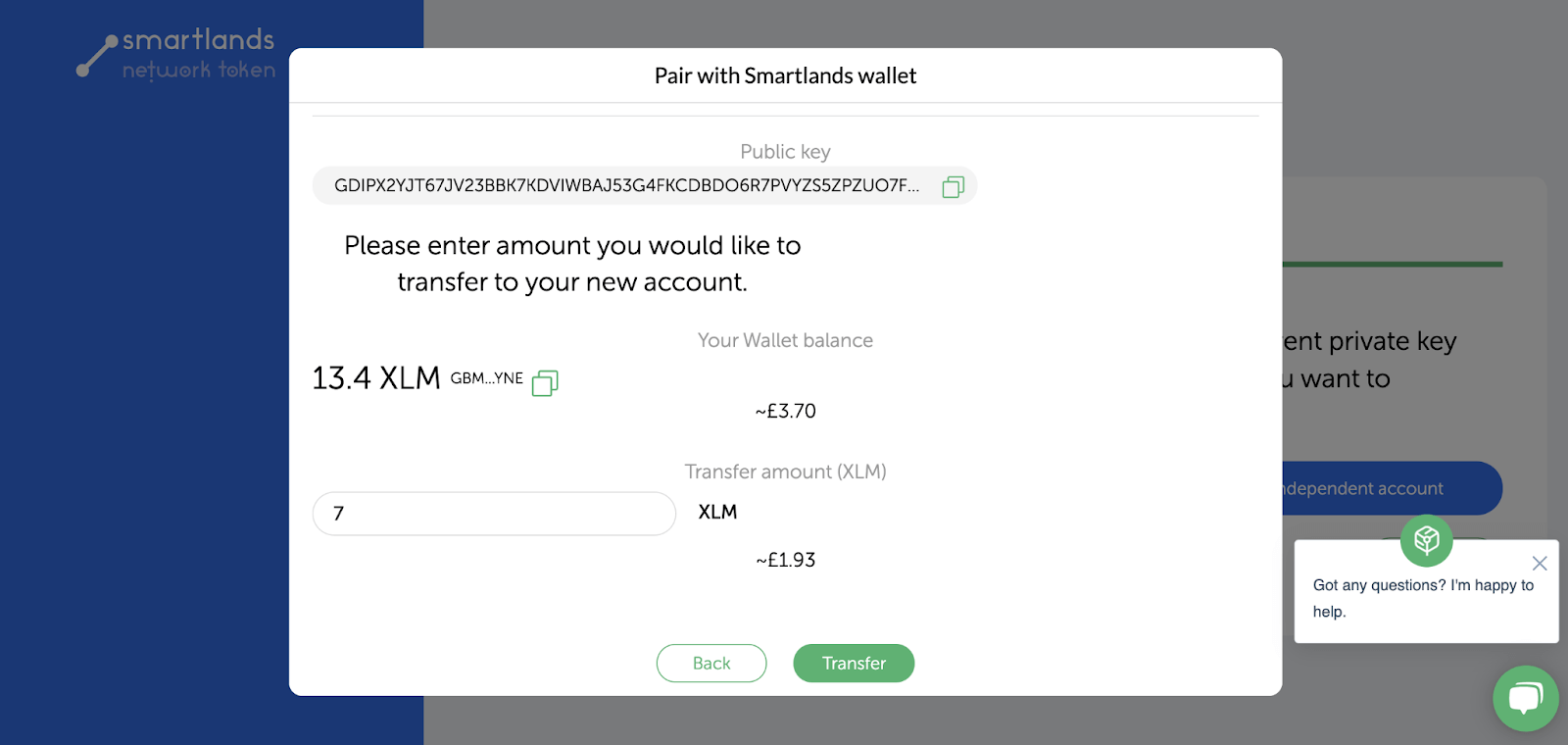 After you press 'Create new independent account,' you will have to read through the notification about additional signers and accept it. Once you clicked 'Accept', a key pair generation screen will appear. Press the button to generate a keypair. Save the private key securely and press accept. You will have to enter the generated private key.
After doing so, you are offered to fund your new wallet with XLM.
Enter the amount you wish to send and press Transfer.
The new address of the SLT Wallet is https://wallet.smartlands.app/. We welcome all newcomers and those who already own an account to use the SLT wallet and share the benefits of the Smartlands Platform. 
____ 
SLT Wallet is not only a Smartlands Platform-specific device but a multifunctional toolbox for any trader on the Stellar blockchain. It's designed to accommodate the most demanding trader experience conveniently and intuitively, with the most relevant information always at hand. Moreover, SLT Wallet will assist users in selecting between all investment opportunities provided by Smartlands Platform. 
Smartlands is a digital investments platform with a proven use case for tokenizing shares in real assets. Having its mission of tokenizing the real economy and bringing all its benefits to a broad audience, Smartlands launched an alternative investments project in Ukraine. The SLT is a cryptocurrency of the Smartlands ecosystem. It is limited to a maximum of 7.1mn tokens and runs on the Stellar open-source network.