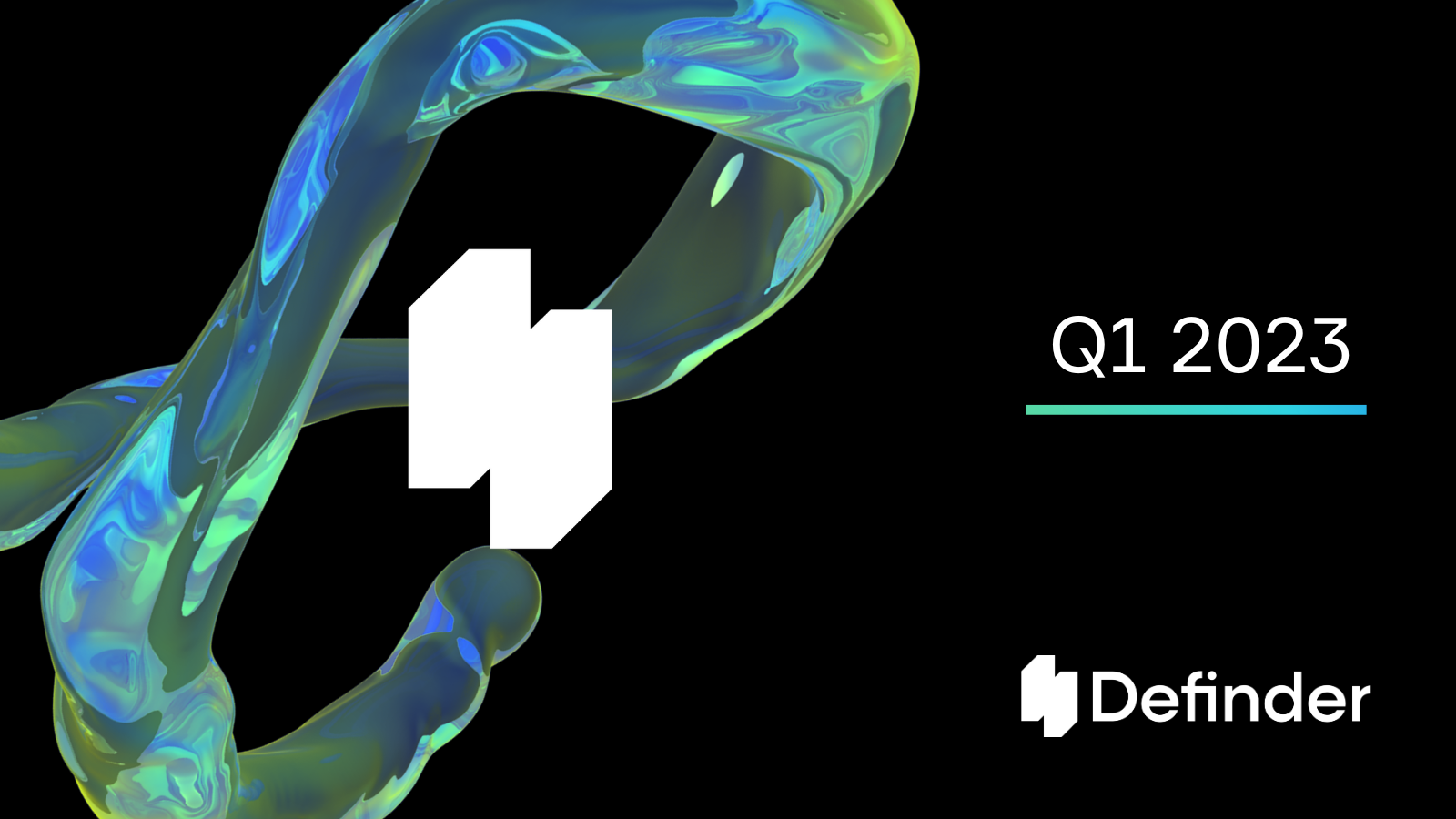 Definder Newsletter: 1Q 2023 Round-up
Dear Community!
We are thrilled to share some incredible news with all of you! As we embark on a new chapter in the journey of Definder, we are filled with excitement and anticipation for what lies ahead.
After months of hard work and strategic planning, we are proud to announce that our company is taking a bold step towards growth and innovation. We have some major news about our team and the platform, please read the digest of all significant events of Q1.

Behold, a glimpse of our intentions in action! We are proud to share that we have already made significant progress towards our goals. Please read on for more details below.

We are thrilled to announce that Alex Bart, an experienced investment banker with a proven track record of creating successful ventures worldwide, is joining Definder as the new Interim-CEO. Mr. Bart is ready to take Definder to new heights and shape the platform's future direction and growth.
Read more

Meet the new and improved team of Definder!
Our team is passionate about blockchain technology and its potential to revolutionize the investment industry. We are committed to building a platform that is secure, transparent, and accessible to everyone.
In just a few weeks at Definder, Alex has managed to assemble a team that is ready to propel the platform to new heights.
Read more: VP of Global Business Development
Read more: Senior Marketing Advisor

Definder has signed a preliminary term sheet with a renowned regional venture capital investor.We invite all qualified accredited investors to join the round and be a part of our innovative investment platform leveraging blockchain technology.
For more details, please visit our website and read the full information.

We had our AMA session with CEO Alex Bart, and we are happy to share the video recording and the main insights from the event.
Read AMA

Don't settle for just any blockchain, own your own!
In our latest article, we started a dialogue with our community on why developing our blockchain can give us complete control over technology, privacy, and security. 
Read more and expect more details soon!
---
DNT news
Staking rewards for the previous month were successfully distributed on April 6th to all qualified holders. We appreciate our community's support and enthusiasm for our staking program. For those who missed the opportunity to participate last month, we're happy to let you know that staking is ongoing for this month as well.
📌Dextools: DNT/USDT
🛒Buy/sell DEX: PancakeSwap 
🛒Buy/sell CEX: WhiteBIt | CoinsBit
---
As we continue to strive for excellence at Definder, we highly value your feedback and engagement. We encourage you to share your thoughts and opinions with us on social media or our Telegram community. Your input helps us improve and evolve our platform and activities to serve your needs better.
We are also excited to announce that we have more news coming your way soon! Our team is hard at work on ambitious projects that will push the boundaries of what's possible. We can't wait to share the details of our updated Roadmap and the progress we are making.
Thank you for your continued support and interest in Definder. Together, we are shaping the future of our company, DNT and the community. Stay tuned for more exciting updates!
Best, The Definder Team