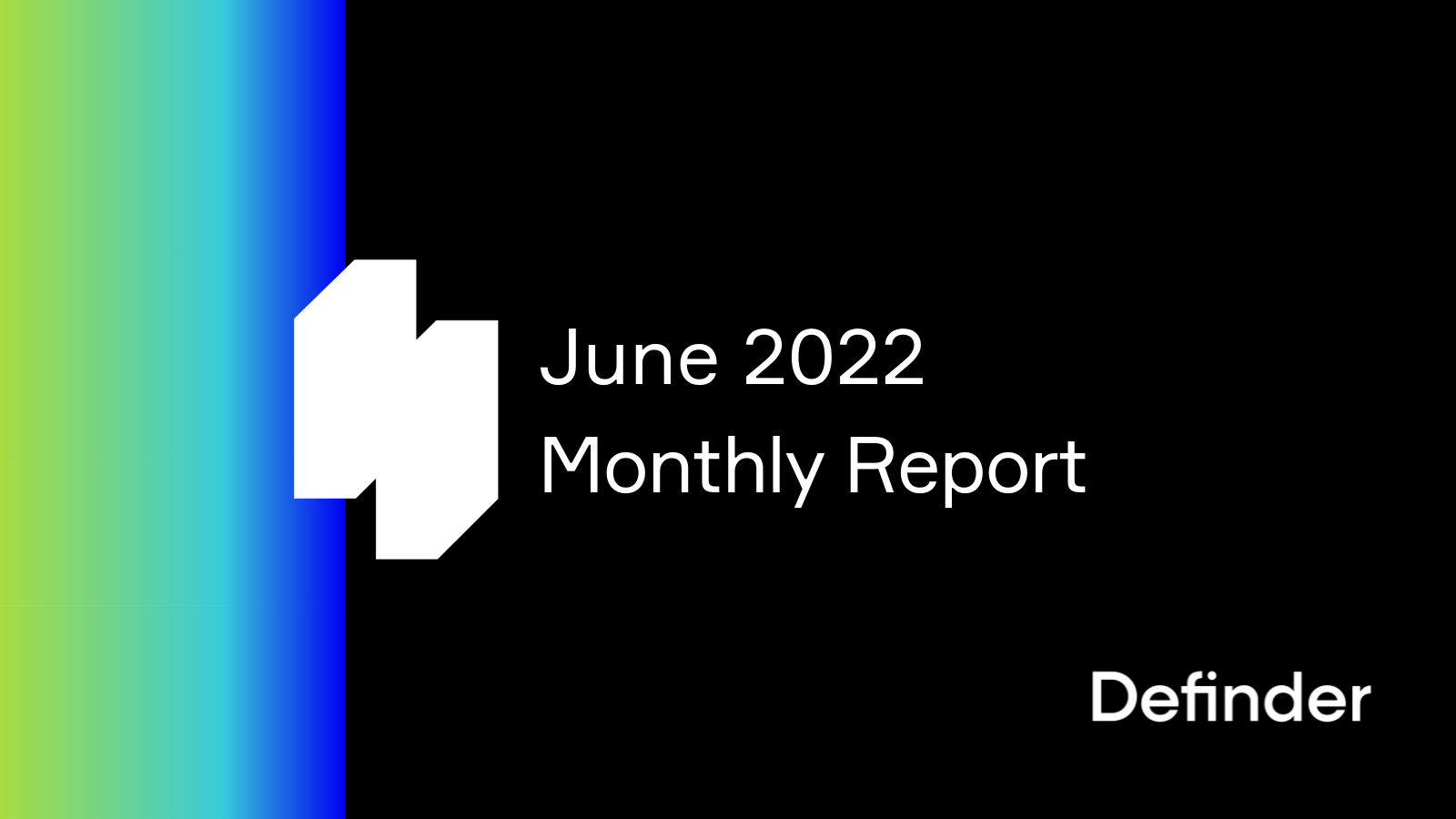 Monthly Report – June 2022
The first half of 2022 has come and gone, bringing with it a great deal of exciting developments in the cryptocurrency industry. The line separating the virtual and physical economies is blurring as the cryptosphere becomes more and more integrated into our daily lives. We wish to present the results for the month of June and let you know how we did. We are working hard to achieve this.
The beta version's development, the Asian market, and information updates can be used to summarize June's busy working moments.
Development Platform
According to our roadmap, we will present a functioning product to you in July so the community can test it extensively and judge its technical viability. A group of developers and strategists has been working on enhancing the DF platform for the entire month in order to properly meet market demands. Depending on your request, we provide a platform where the users can utilize our product to find win-win solutions. Whatever you want to call it, it's obvious that in the long run a user-owned economy will perform better than one owned by monopolies.
It's crucial to keep in mind that development involves more than just technical aspects. The development of a DF platform involves a variety of specialists, including advisors, strategists, marketers, and lawyers. We have put in a lot of effort to produce a product that is safe for users from a legal standpoint, about which we will, of course, talk with you. Definder believes a comprehensive strategy will enable us to produce better outcomes.
We believe that the Definder platform will make smart contracts more secure while also giving users an effective way to use their money. We will be able to provide the market with pertinent solutions that will be sought after by both parties based on the second generation DeFi concepts. You'll be able to verify it for yourself starting next month.
Asian market
We are pleased to introduce you to Angela Topchy, our regional representative in Bali, Indonesia. With more than 10 years of networking and business development expertise, Angela is an expert in forging important alliances with organizations, businesses, and IT specialists.
Our gateway to the Asian market is Bali. This island is a perfect spot for Definder since it has supportive crypto regulations, a large population of prosperous, open-minded people, and significant potential in several fields (real estate, for example). We encourage you to watch the video, in which Angela discusses the possibilities and our efforts to hasten technical advancement.
Information update
We successfully made the switch to the new blockchain, as you are aware. All of the information about our business and products had to be changed as a result.
We held working sessions with our partners during which we discussed our updates and potential fresh approaches to bolster one another. To give our users the most recent information about the token's status, data has also been updated on well-known cryptocurrency sources like CoinMarketCap and Coingecko. The new information has also been published on the company' website.
Although certain improvements are still being made, we'll make sure that all of the data is publicly accessible to our users.
__
The launch of the DF platform's beta version will be the key event of the following month. To fulfill all deadlines, the entire crew puts in a lot of effort. Prior to launching a marketing campaign, we intend to concentrate our efforts on the product so that we may test it jointly and improve its weak spots.
The team appreciates your support and enthusiasm for the endeavor. We improve as a result of your helpful criticism. We shall be prepared when our time comes since Definder has always been a place where revolutionary ideas are thought to be feasible.